AG12 RETENTION AND INFILTRATION AREAS
Favour water retention and infiltration into the network of natural spaces.
Aim
Encourage greater infiltration of runoff waters in permeable areas, such as peri-urban agricultural or forest soils, river corridors and large parks.
Why?
To mitigate the effects of climate change, increasing the resilience of the territory against water imbalances (increased periods of drought and torrential rains), minimizing the risks of erosion, subsoil pollution and waste of energy and water resources.
The progressive degradation and diminution of freshwater reserves worldwide makes it necessary to take measures to increase the quality and quantity of available water resources.
Transforming public spaces and river and natural corridors into a place of catchment and storage of runoff has a high incidence:
– Reducing flooding due to torrential rains
– Protect water quality by reducing the effects of diffuse pollution.
– Improving the landscape
– Increasing biodiversity and ecological connectivity
– Improvement of the quality of the soil and groundwater to the terrain.
How?
Surface water management is necessary wherever water erosion is a risk and where control of its flow is required by erosion of the bed or banks.
Water harvesting on agricultural land or on peri-urban slopes can be part of a schedule to protect against erosion of soils, aquifers and improve landscape quality.
Landscape actions through earthworks for the control of surface waters. Source: https://www.agric.wa.gov.au/water-erosion/surface-water-management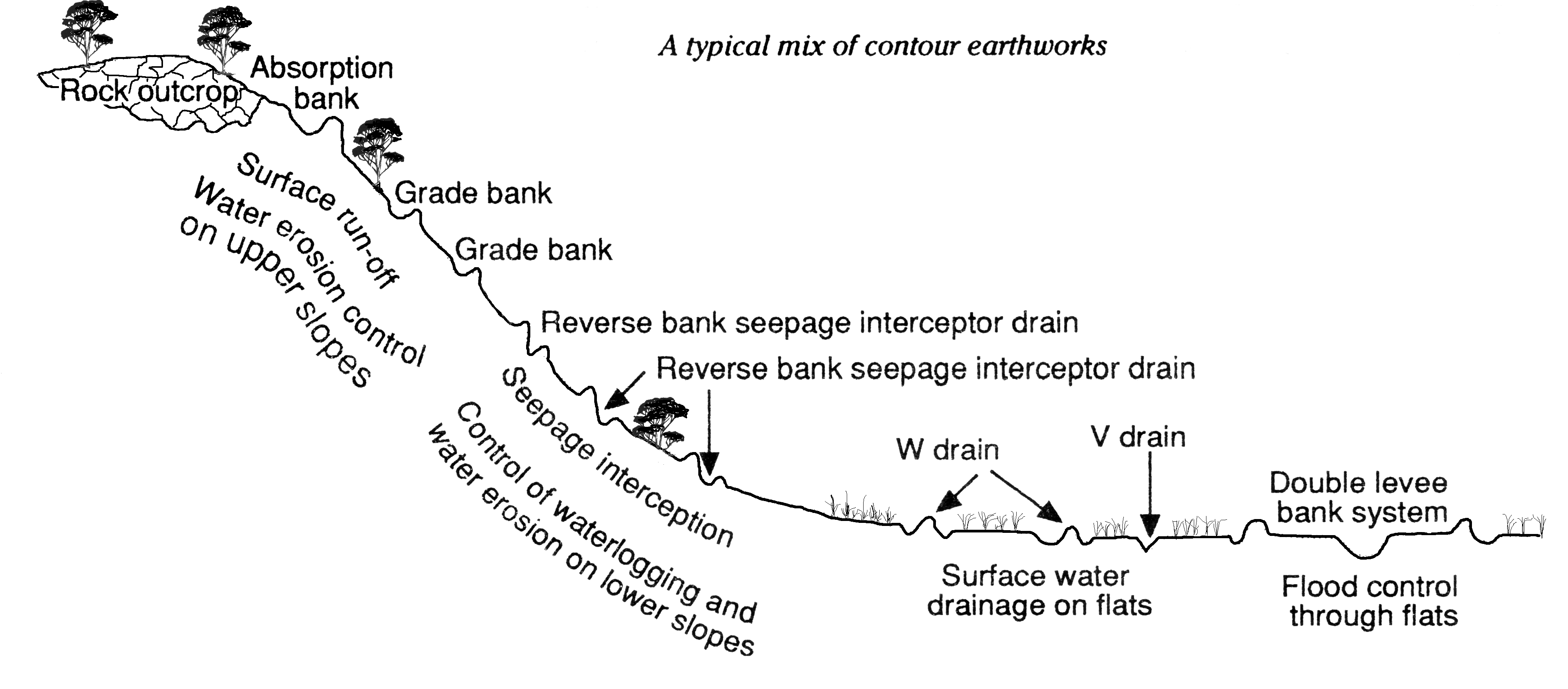 RAINWATER HARVESTING AND STORAGE : Options and techniques for agriculture and forestry. Source: see examples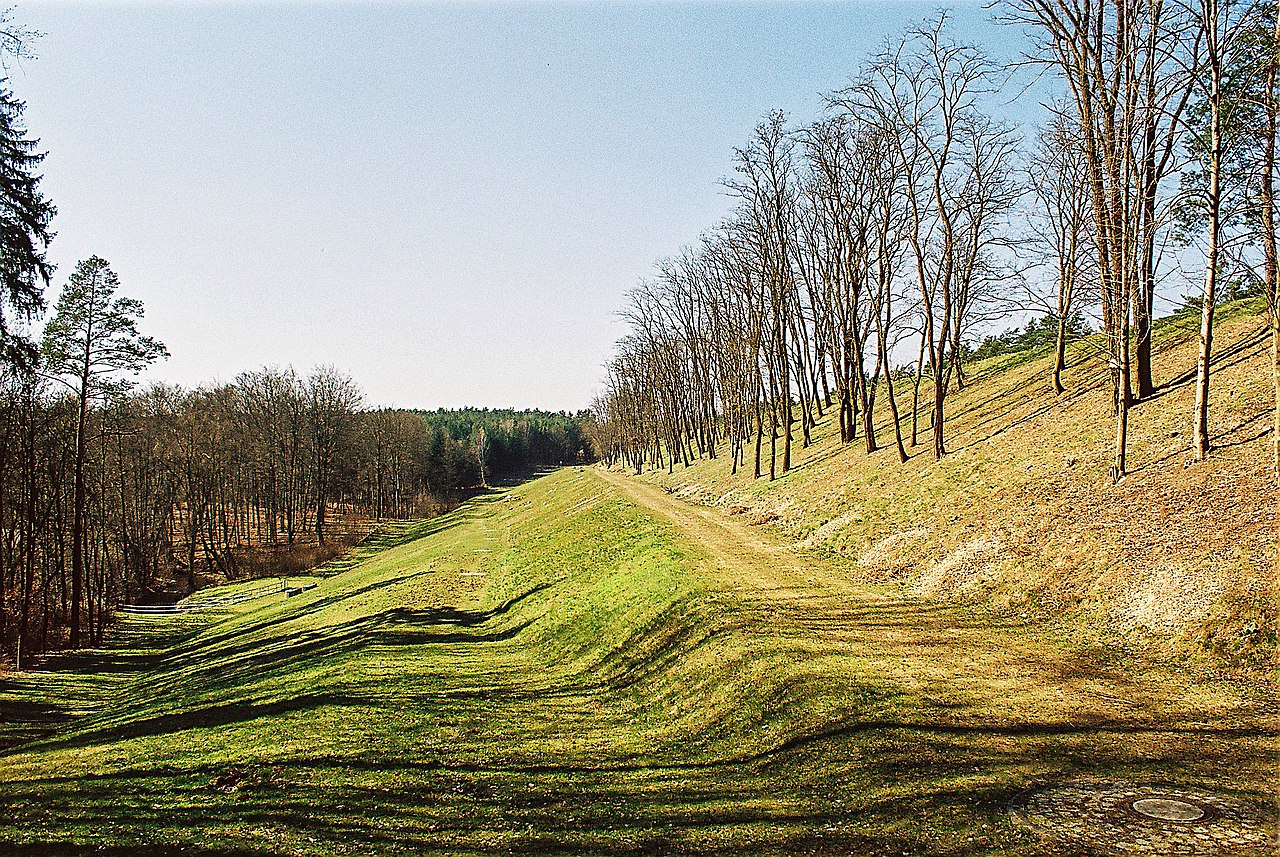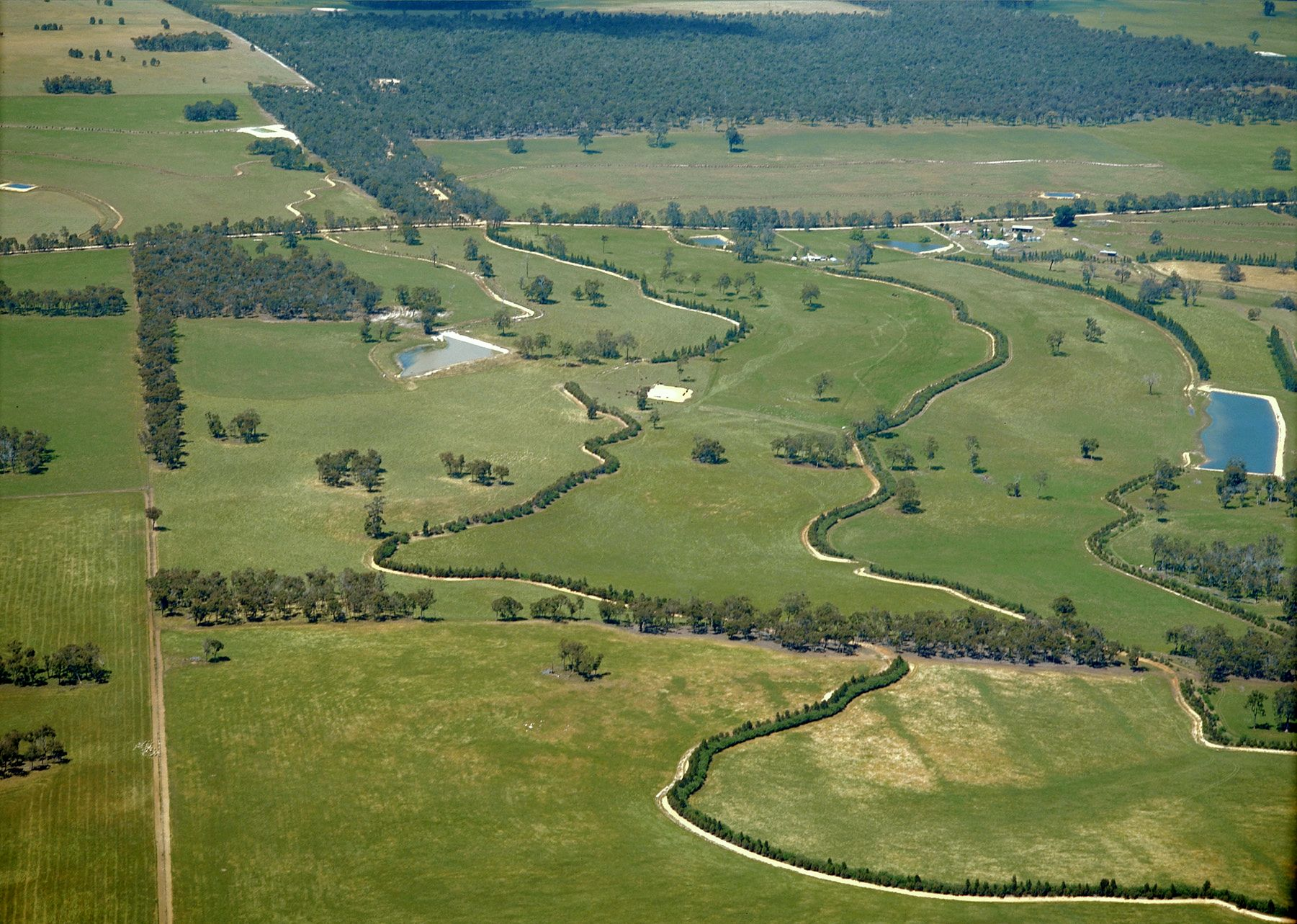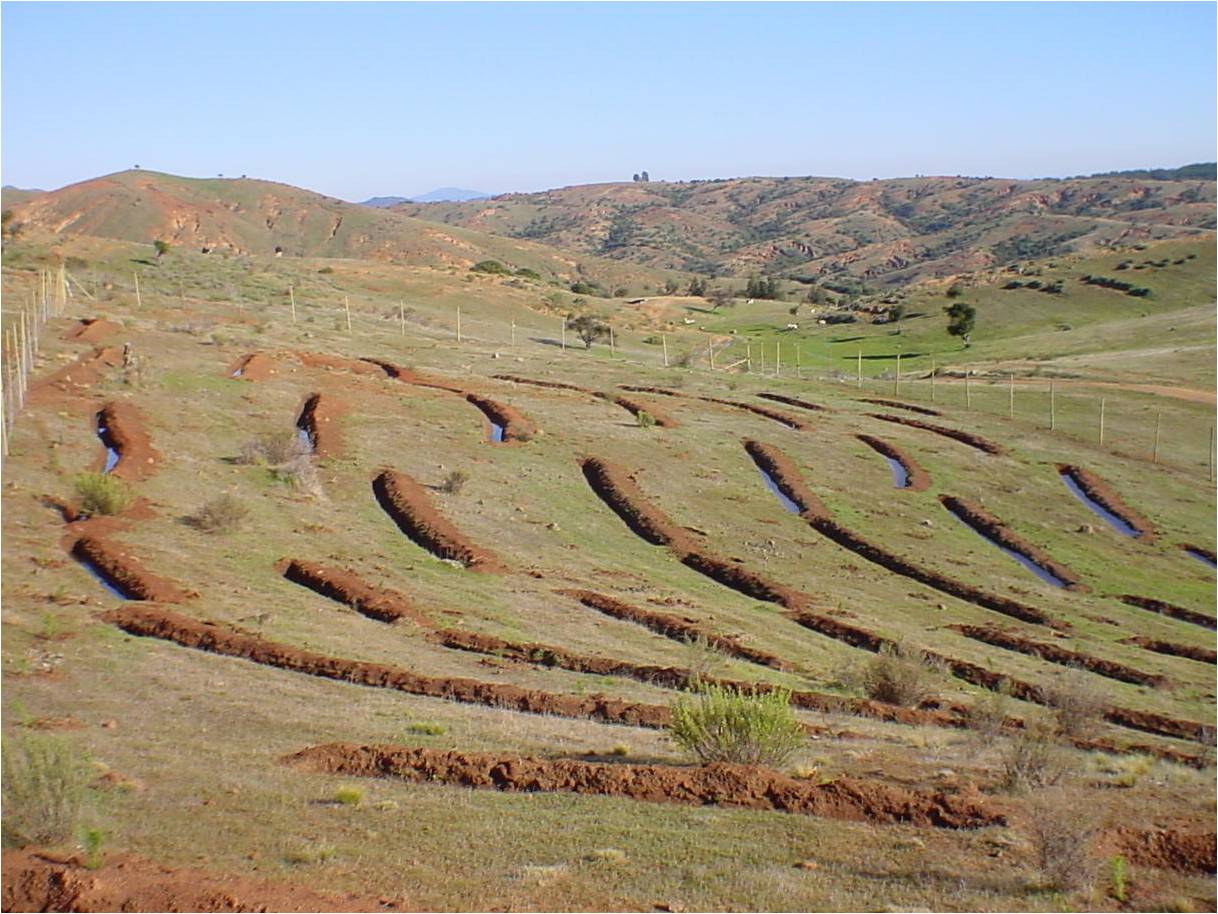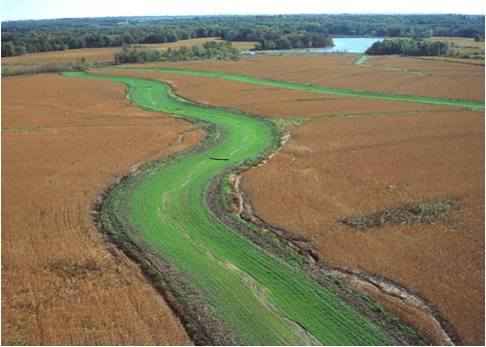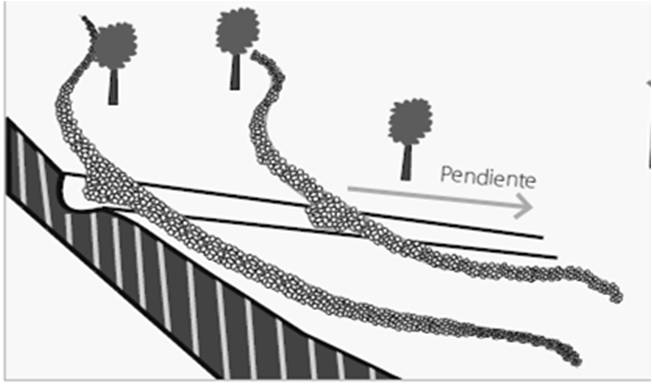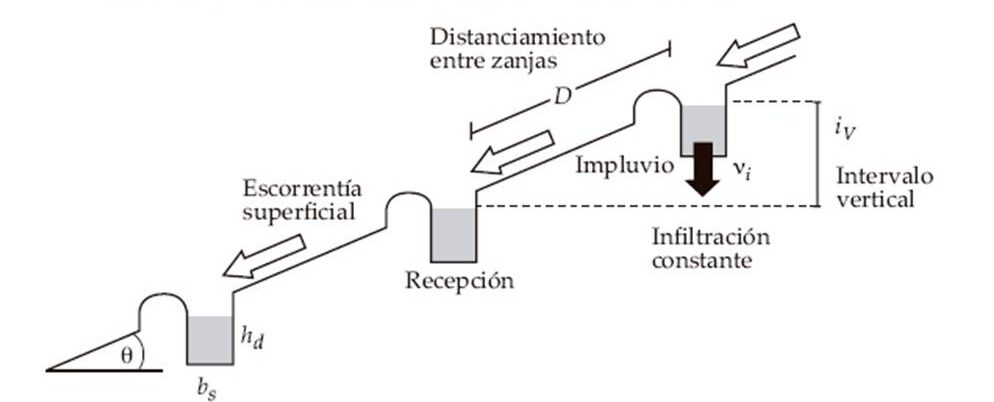 SUITABLE FOR COMBINING WITH OTHER SOLUTIONS
Indicator
Water self-sufficiency (AH)
Unit
%
Minimum goal
5% Decrease in the volume of water invoiced for irrigation
Objetivo deseable
15% Decrease in the volume of water invoiced for irrigation
Método de medición / Formula
AH = [A / B] x 100
A: rainwater harvesting potential
B: consumption of irrigation water (agricultural-forestry)
General and development urban plans
Supramunicipal, agricultural and natural resources plans
Involved Agents
Local government technicians
Province/general Technicians
Agents of natural spaces, water resources, agriculture, etc…
Maintenance, infrastructures or waste companies.
Landscape and planning team
Agricultural and forestry engineering
Possible actions promoted by the administration
– Social and/or economic bonuses to favour their implementation.
What should we consider for its implementation?
– The rainfall regime and the watercourse flows.
– The physical characteristics of the land
– The level of the water table
– Irrigation requirements of crops and plantations
– A permeable soil is essential for its implantation.
– They can be used in networks, connected to each other and/or to large drainage areas. It is not advisable to use them in areas with contaminated soils, as they would produce a diffusion of waste or harmful substances.
– Its size will depend on the filtering capacity of the soil and the rainfall conditions of the site.