The Mayor opens the pruning workshops of LIFE Lugo + Biodinámico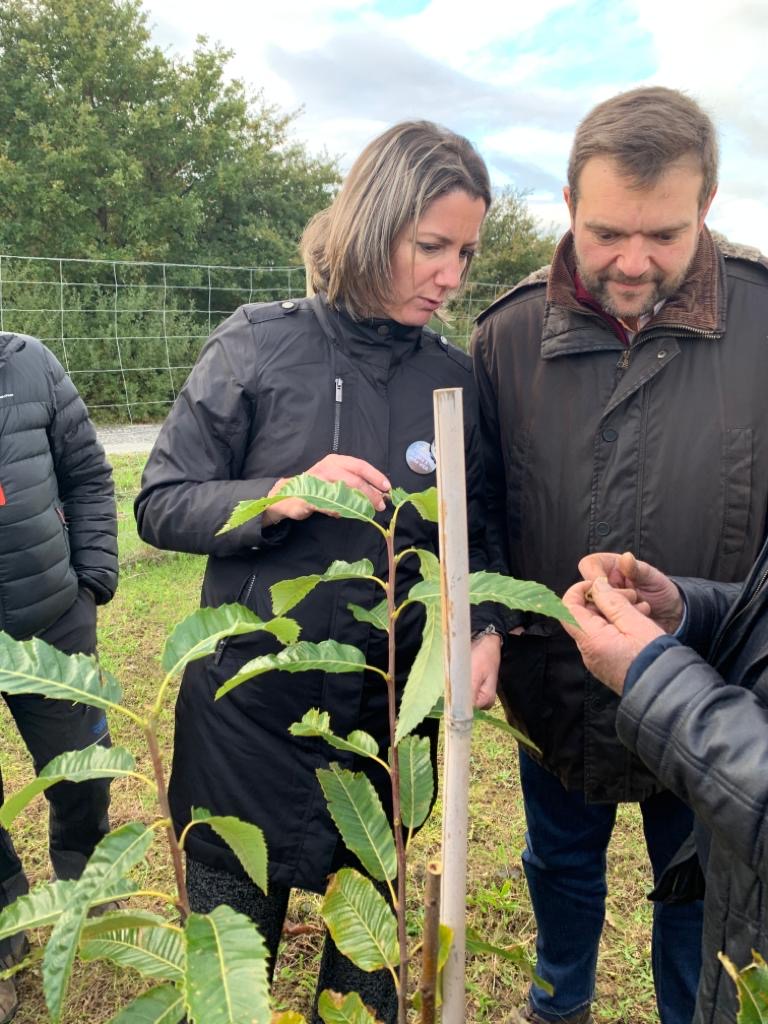 This Monday, November 18, the first chestnut pruning workshop of LIFE Lugo + Biodinámico took place at the chestnut trees plantation of As Gándaras, attended by 30 people distributed in two batches. This first day has had the inauguration and welcome of Mayor Lara Méndez, who attended the class taught by the agricultural engineer and project partner Pablo Antonio Fraga.
The main objective of these workshops, free and open to all neighbors, is to learn about the care and particularities of the soutos of Galician chestnuts trees, as well as to publicize the different varieties of chestnuts from Galicia. During the development of the first session, the Mayor also pointed out the importance of this informative initiative that will serve to value the actions of the LIFE project that is transforming Lugo.
There are still places available for chestnut pruning workshops to be held on December 16 and 23. The free registration can be done through this form.