600 children from Lugo receive a chestnut plant like the ones from the Souto of LIFE Lugo + Biodinámico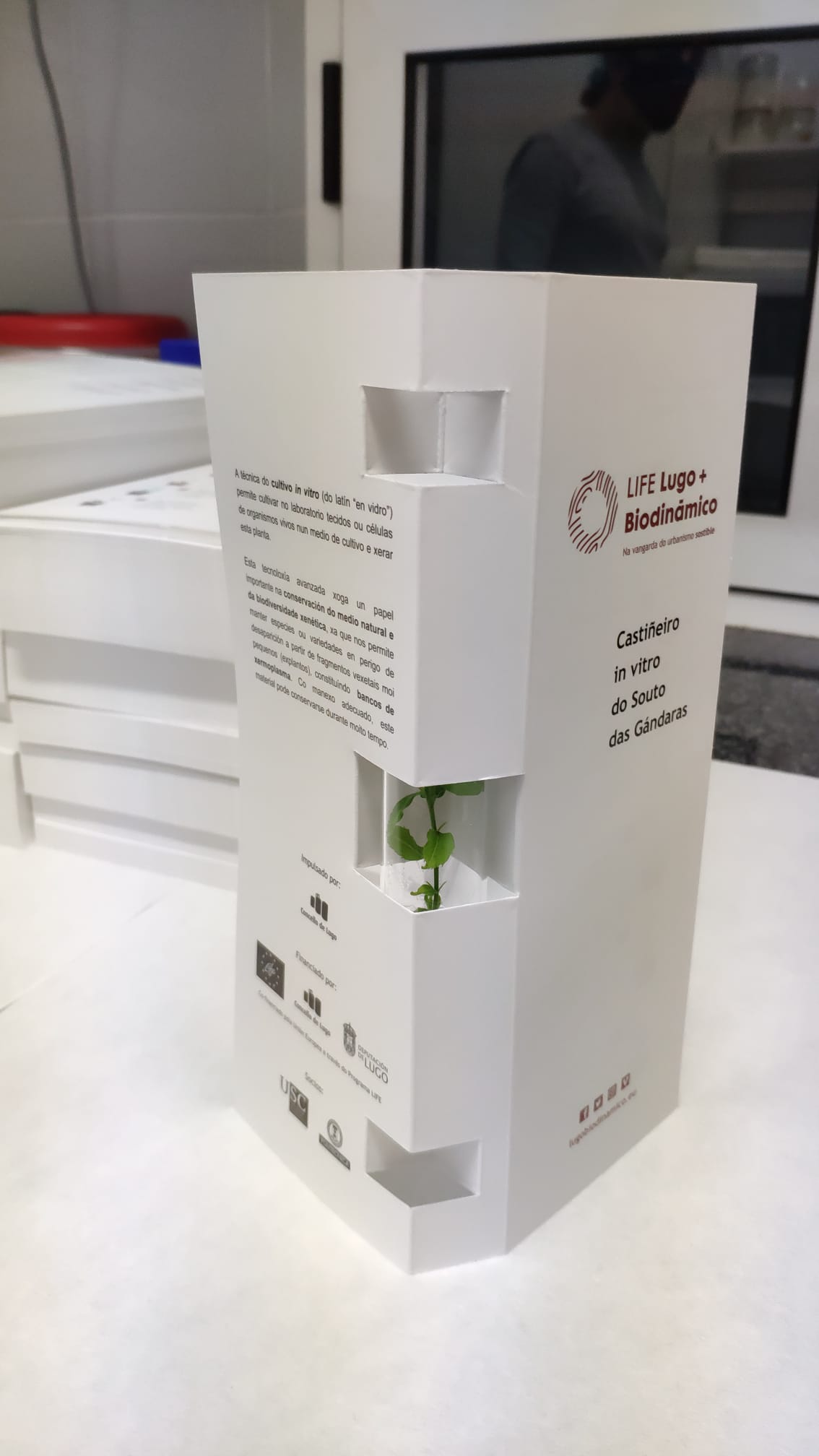 The mayor of Lugo, Lara Méndez, delivered this week to the CEIP Luis Pimentel from Lugo, part of the 600 specimens chestnut plants in tube that will be given to children from different schools in the city. The mayor attended this delivery accompanied by Deputy Pilar Porto and the professor from the USC Campus Terra and partner of the project, Juan Luis Fernández.
In this delivery ceremony, Lara Méndez highlighted that "after this hard year, we delivered a seed of hope for 2021". In addition, the mayor wanted to emphasize the importance of the LIFE project and its work in the recovery and commitment to a more respectful city model: "it is a seed related to the Lugo in which we are working to achieve a greener and more sustainable city, healthier for all residents and neighboring countries and to be more resilient in order to emerge stronger from the damage caused by climate change".
The plants that have been delivered to this school have been created in one of the laboratories of Campus Terra, starting from cells collected in the plantations of the Souto of LIFE Lugo + Biodinámico, to preserve both the native species such as the biodiversity of our environment. The objective of this initiative is to contribute to raising awareness about the importance of caring for, knowing and respecting our natural environment for the city and for our future.
Since the beginning of the project, the LIFE Lugo + Biodinámico has established an Arboretum with more than 15,000 specimens, on which the Mayor highlights: "This urban forest has already led to an improvement in the environmental indicators of the As Gándaras and O Ceao industrial estates. And it is, of course, a refuge for biodiversity and an area that we will soon open for the enjoyment of the people of Lugo", said the mayor. With the delivery of these chestnut plants among the city's schoolchildren, the LIFE Lugo + Biodinámico fulfills one of the objectives of the project, which is to sensitize the population from childhood: "It is important that we work from childhood on so that children know the importance of contributing together to leave a better world for those who succeed us. And families are the best allies in this work, showing them love for our land", Lara Méndez and Pilar Porto said.