Impulso Verde, protagonist in CONAMA and in the Margarita Salas Research Awards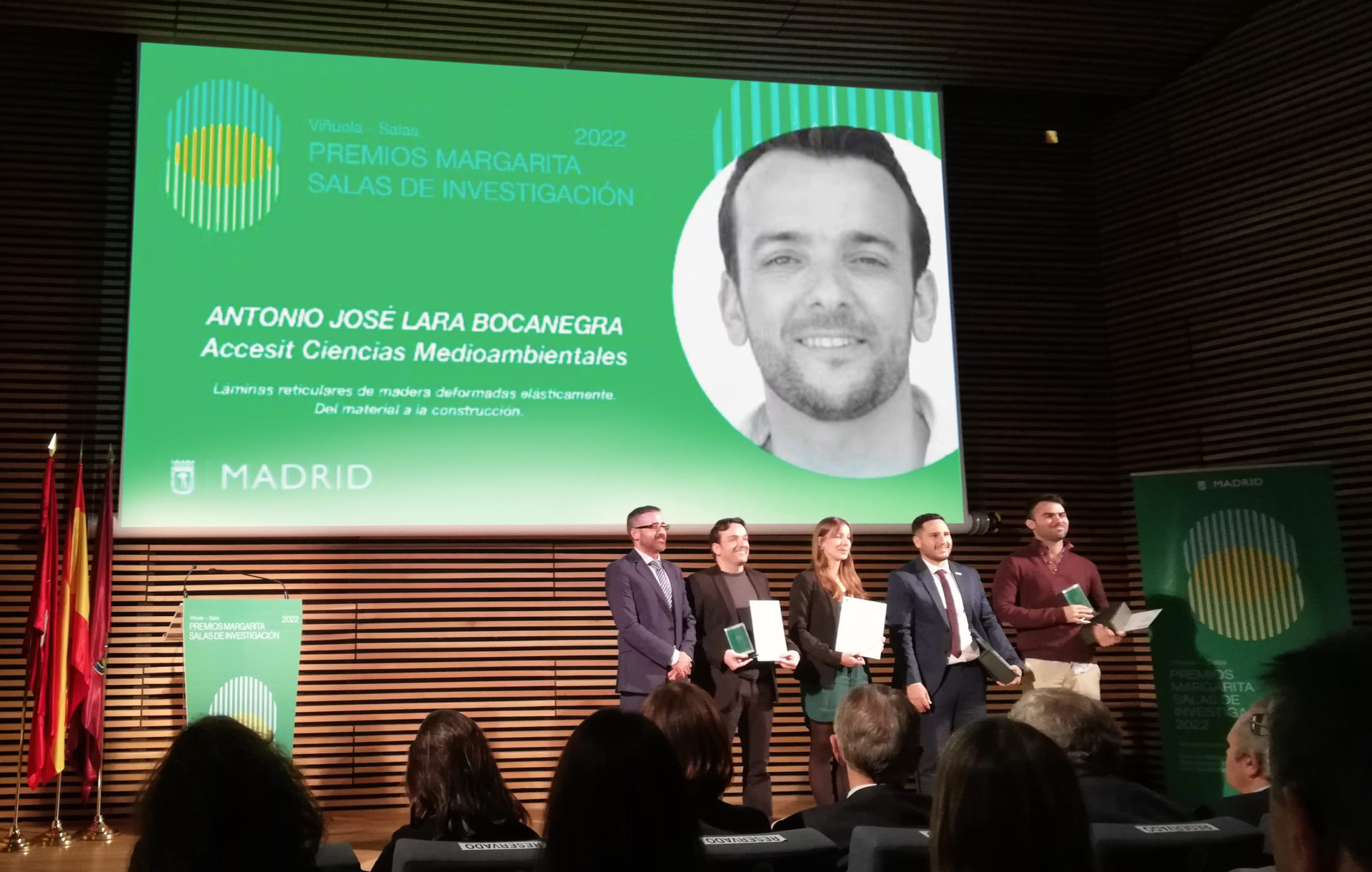 Between November 21 and 24, the 16th edition of CONAMA, the National Environmental Congress, is being held in Madrid, in which LIFE Lugo + Biodinámico already had a presence in previous editions. This year, Professor Antonio Lara will present the Impulso Verde building in a session that will take place on Thursday 24. Under the title "Impulso Verde Building. Towards a new city model" will talk about the main architectural and structural design of the building, as well as the energy strategy and the entire construction process of this banner of LIFE Lugo + Biodinámico.
All the information and the registration form for these sessions can be found on the Congress website.
Antonio Lara has also been one of the protagonists of the Margarita Salas Research Awards of the Madrid City Council. These awards aim to reward doctoral theses defended at the universities of Madrid that stand out for their scientific and social interest, their innovative character and scientific excellence. Under these parameters, the Doctor of UPM Antonio Lara, partner of the LIFE Lugo + Biodinámico project, has received a second prize in the category of Environmental Sciences with a thesis based on woodworking carried out in the project, under the name "Elastically deformed reticular wood slats. From material to construction".
The awards ceremony was held on November 10 in Madrid and can be seen again through this YouTube channel: