Lara Méndez presents the LL+B in a round table on Energy Transition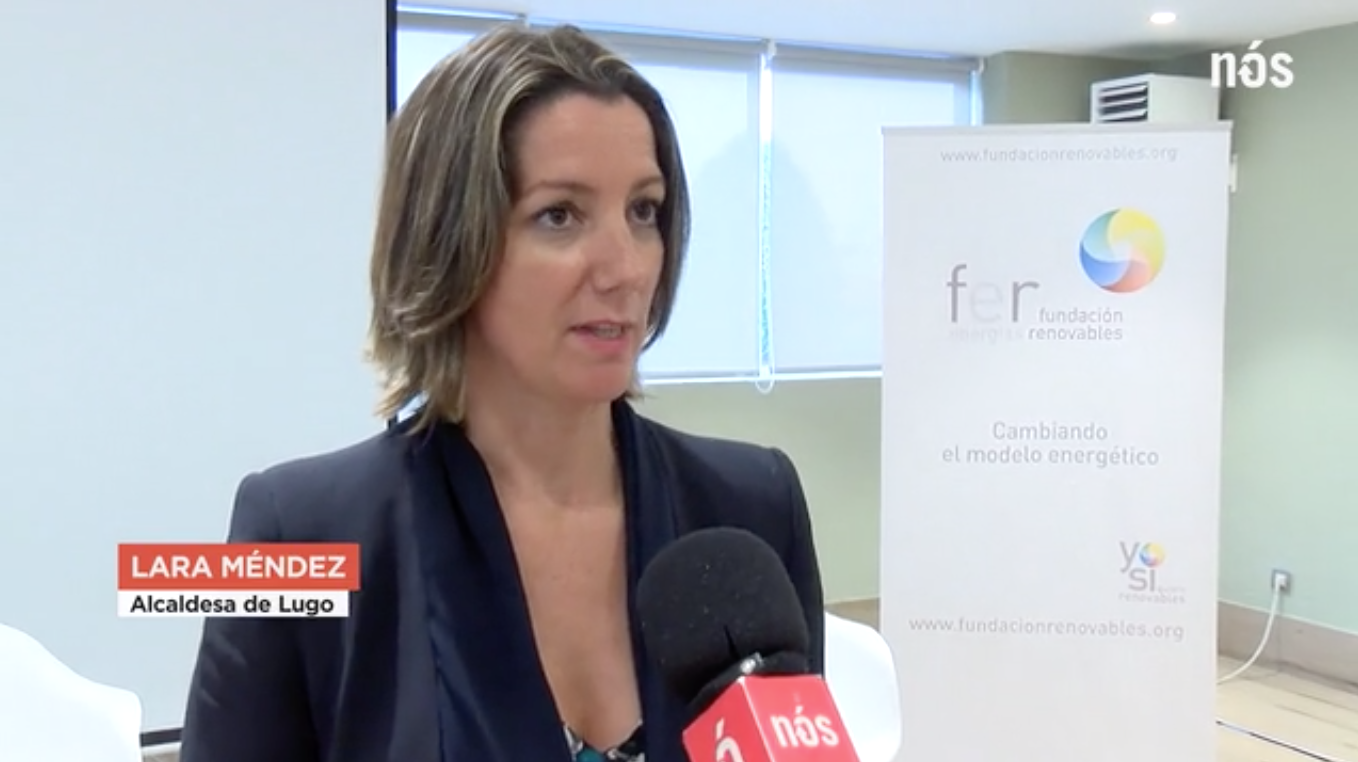 The LIFE Lugo + Biodinámico project was one of the protagonists of the "Energy Transition" round table organized by the Fundación Energías Renovables that took place last Friday, September 27. In this meeting the mayors of Pontevedra, Ferrol, Compostela and Lugo discussed the effects that the climate emergency is having in each of their cities, from the local point of view, are applying in each of them to face it.
In this context, Mayor Lara Méndez presented the LIFE Lugo + Biodinámico project as a proposal for the Lugo of the future which aims to "provide solutions and improvements in order to achieve environmental and climatic objectives". She also took the opportunity to present the proposal of Impulso Verde, the first public building to be constructed with Galician wood.
(video from
Nós Televisión
)