LIFE Lugo + Biodinámico has participated in the #NewEuropeanBauhaus conferences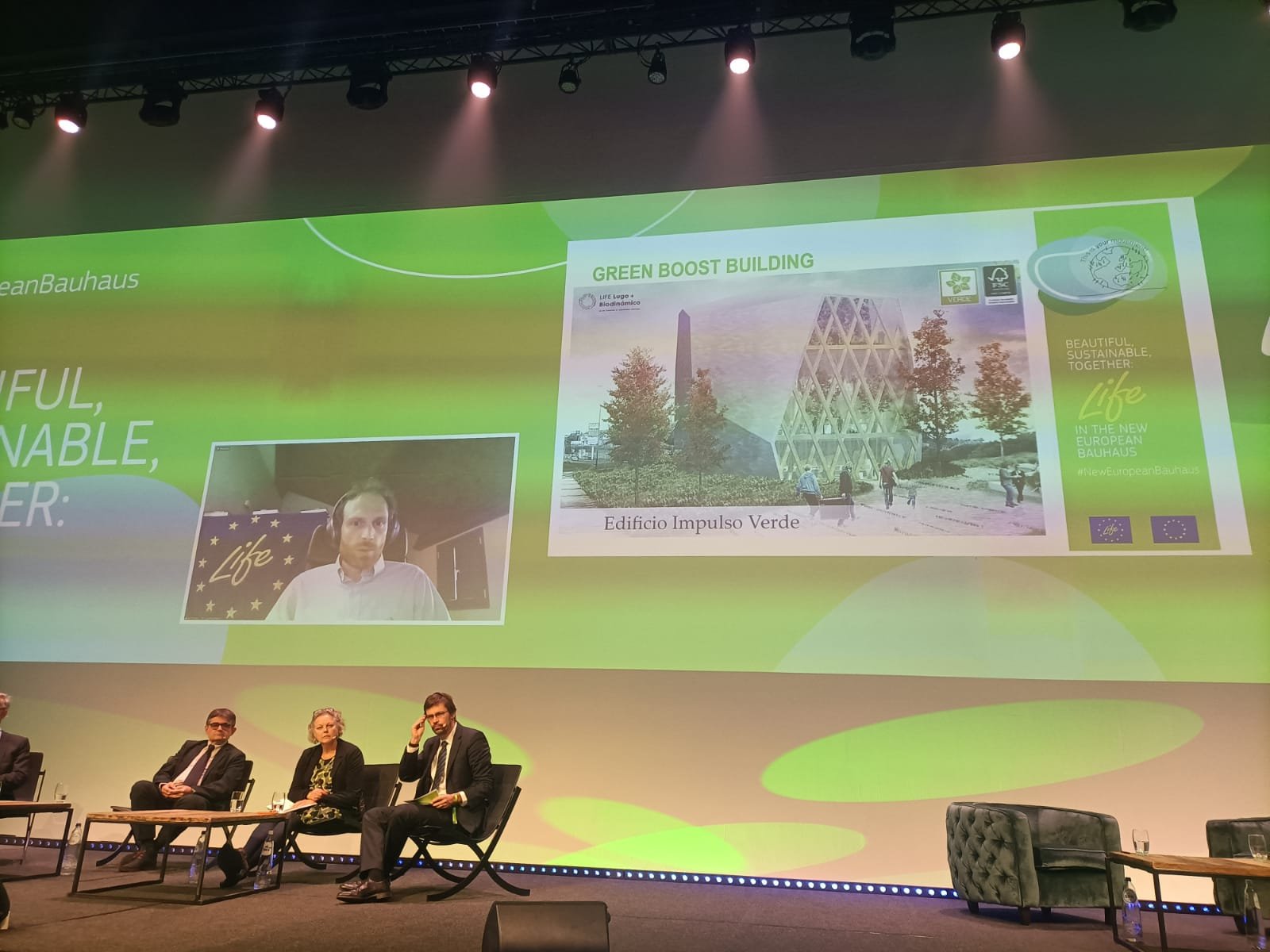 The LIFE Program has organized on November 15 to 17 "Beautiful, sustainable, together: LIFE in the New European Bauhaus", a series of conferences to present the projects that have sustainability and improving the quality of life of European cities and municipalities as their main axis, from LIFE Program and Horizon 2020.
On the second day, which took place on November 16, the project was persented to the public during the 3rd session, "Sustainable cities and districts". His intervention could be followed in person and online. You can watch it again through our YouTube channel:
The #NewEuropeanBauhaus is a interdisciplinary initiative that seeks to create a meeting and dialogue space to design future life in the European Union combining art, culture, social inclusion, science and technology. The initiative wants to transfer the Green Pact to citizens, involving them in seeking a common way of imagining and building "a more sustainable, inclusive and beautiful future for the body and soul of all society".
Image: twitter @y_meroz