The EU monitor for LIFE Lugo + Biodionámico supervises the progress of the project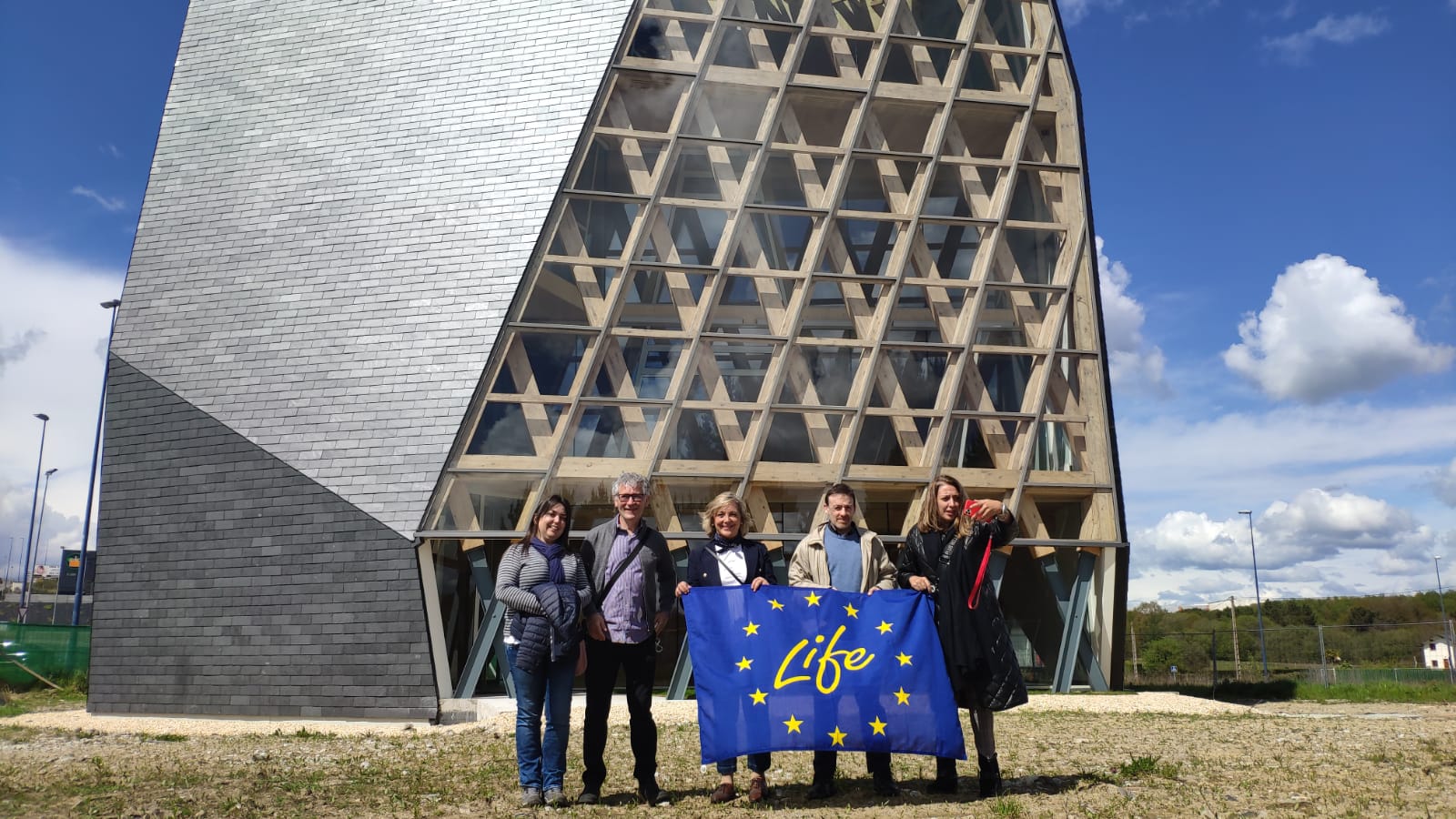 This Friday, April 22, a new meeting of the steering committee of the LIFE Lugo + Biodinámico project, which was attended by the Mayor Lara Méndez and the monitor assigned by the European Commission, Dimas Ramos . This meeting has served to inform the EU about the progress and achievements of the project, such as the construction of the Impulso Verde building or the GUD Lugo Sustainable Urban Solutions Catalog.
Dimas Ramos belongs to the Neemo LIFE Team and provides technical assistance to the European Commission and the European Agency for Small and Medium Enterprises in the evaluation and control of LIFE projects in Spain and Portugal. In addition, he is the person in charge of the external monitoring of LIFE Lugo + Biodinámico, appointed by the Executive European Agency for Climate, Infrastructure and the Environment (CINEA) of the Commission.
After the end of the meeting the participants visited the Impulso Verde building and the urban forest where they learned about the new arboretum area, the chestnut tree plantation and the area of ​​native hardwoods and energy crops in urban environment.