The Impulso Verde building, finalist of the Advanced Architecture Awards 2021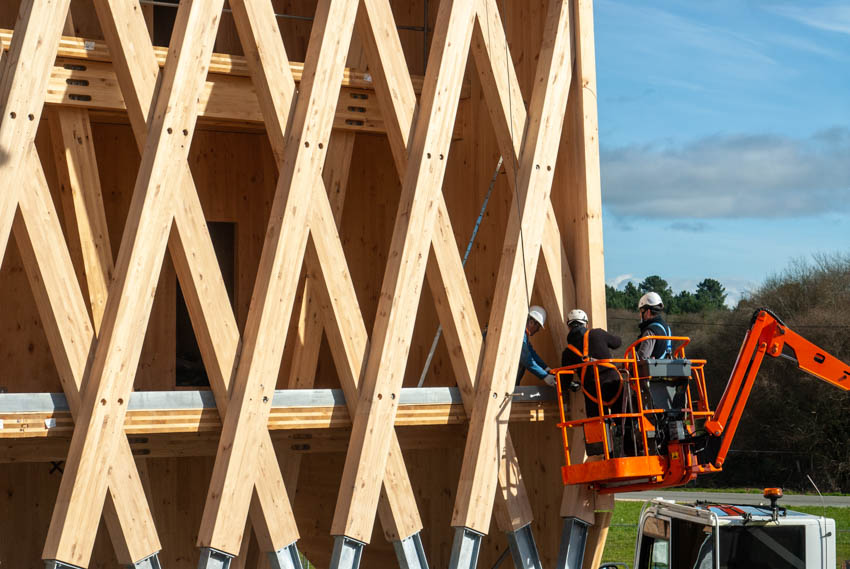 Impulso Verde, the first public building in Galicia built entirely in Galician wood, has been selected as one of the finalists in the category Sustainability Project of the Advanced Architecture Awards 2021, which recognize the most innovative projects in the building sector. This contest is held within the framework of Rebuild, the National Congress of Advanced Architecture and Construction 4.0, which is held between 21 and 23 September at IFEMA in Madrid.
Rebuild rewards innovation applied to building by taking over the work, effort and leadership of all companies, institutions and professionals who are committed to innovation and disruption. These awards will recognize the creation of new materials, the development of alternative products, the building systems that go along the lines of sustainability or those processes that favor an industrialization of their production.
The Rebuild 2021 Congress is the largest knowledge and trends forum in the country in which more than 260 experts will participate to show the most disruptive projects and success stories for each segment of the construction field (housing, hotel, retail, office, social health and institutional), also having its own agenda for each professional profile.