The Impulso Verde building successfully completes the evaluation process to obtain the FSC® Project Certification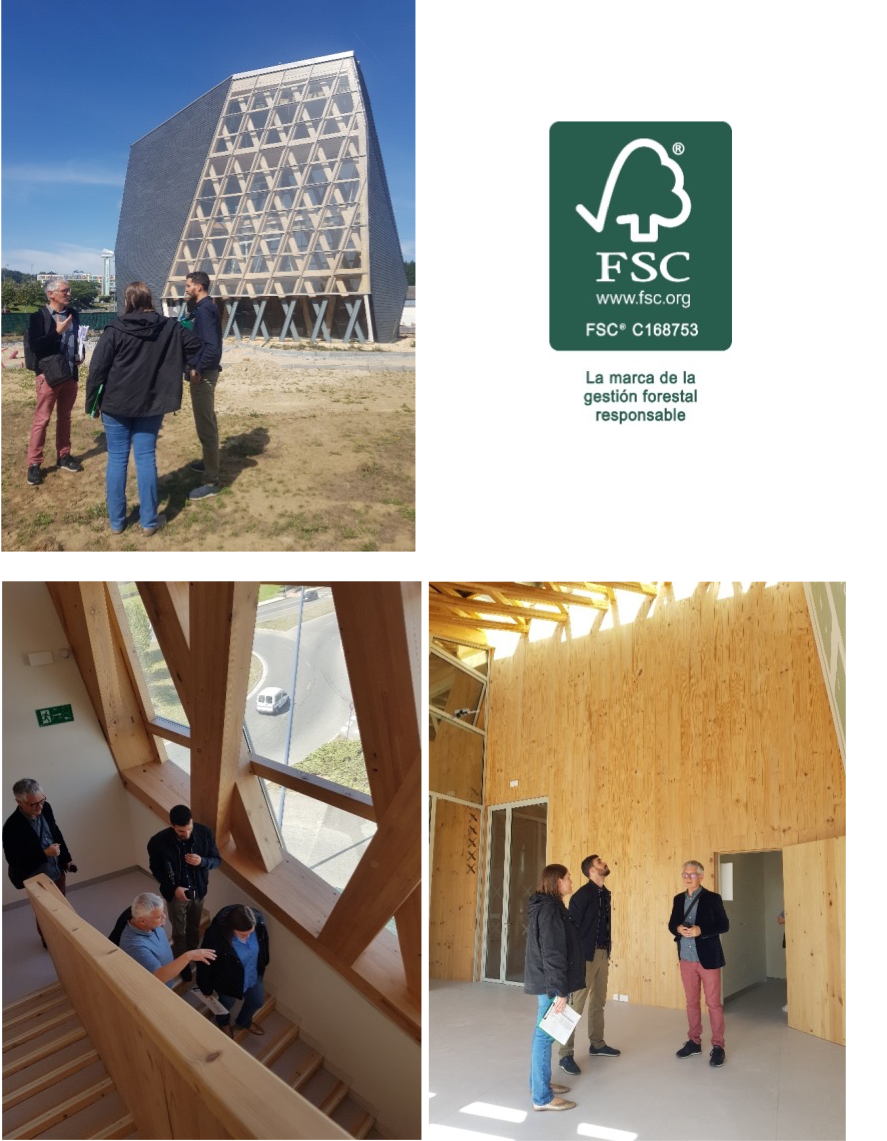 The Impulso Verde building has undergone a rigorous evaluation according to the requirements set out in the Certification FSC®, developing on October 3 the last audit that marks the end of the evaluation process and that will allow the attainment of the FSC® Complete Project Certificate (FSC-C168753).
This Lugo building, promoted by the Lugo City Council within the LIFE Lugo + Biodinámico project, incorporates the research advances of Campus Terra (USC) and the Universidad Politécnica de Madrid. It is also the first of a public nature in the community built in wood in Galicia and is already a benchmark in action for the climate, capable of producing its consumption with alternative energies. In addition, the use of wood as a construction element will allow to emit 90% less CO2 into the atmosphere than concrete and steel buildings and will absorb 280 tons of emissions, which means that it is already helping in a high percentage to reduce the greenhouse effect.
Forest Stewardship Council® FSC is a global non-profit organization that has been dedicated to promoting responsible forest management worldwide for more than 25 years. With the boom in the use of wood in the construction sector, FSC® creates a new standard for the certification of construction works and projects with wood: the FSC® Project Certification Standard.
The FSC® Certification of Projects, validated by independent certification entities, allows to ensure the sustainable origin of all the materials of forest origin used.
edificio Impulso Verde incorporates into its structure wood of local origin with sustainable forest management, in addition, and to obtain the Complete Project certification declaration, the rest of the forest products used in the work also include their corresponding FSC® claims. The audit team of the certifying entity APCER, in charge of the evaluation process, has supervised that the companies and all the parties involved in the work have managed the supply of forest-based products according to sustainability criteria, validating the available documentation and determining compliance with the FSC® Project Certification Standard.