The Multiecological Neighborhood of A Garaballa will have a green area for sustainable leisure around it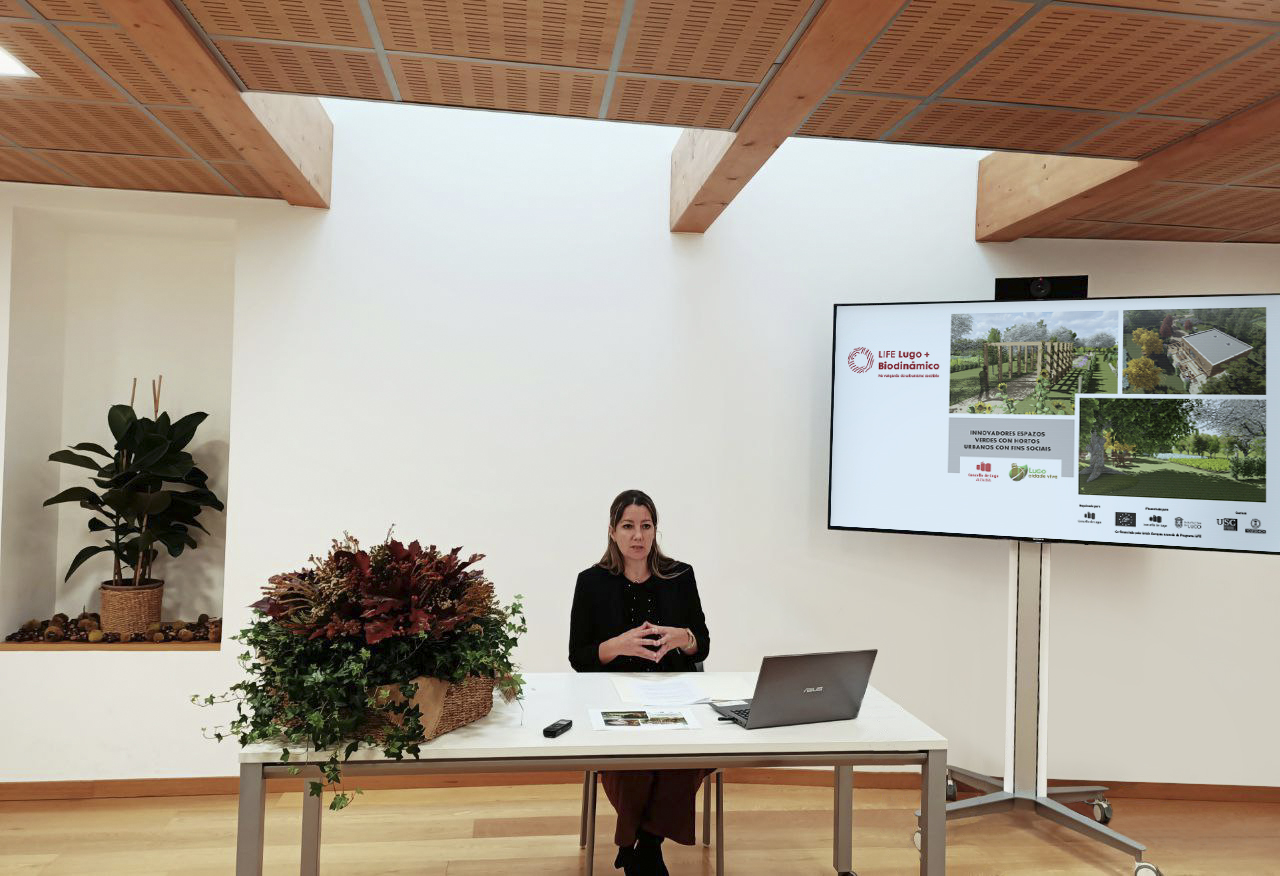 The Governing Board of the City Council of Lugo approves this Wednesday, October 27, the new green space that will surround the Multiecological Neighborhood of LIFE Lugo + Biodinámico, which will have agricultural, ecological and leisure uses. This new space, 1.2 hectares in size, will contemplate cultivation spaces, gardens that enhance biodiversity and areas for neighbors.
The project, presented at a press conference by the mayor of Lugo, Lara Méndez, consists of "planning that aims to achieve effective adaptation to climate change, understanding this not as a threat but as a challenge. It provides improvement in the quality of the urban environment and the transversal axis of the policies and actions of this government, not only at the environmental level but also for our economic recovery".
The initiative contemplates the use of some plots near the Multiecological Neighborhood that have been chosen by their climatic comfort taking into account the rainfall and average temperatures that are registered in this area, as well as the viability of the plant species that will be planted in it. This space has been designed in collaboration with the Universidad Politécnica de Madrid, partner of the project, following criteria that allow connection with nature and promote respect and care for the environment, with space for urban gardens, garden areas and rest areas.
All plots will have space for urban gardens, which will be divided with the following classification:
Urban Garden: its objective is to share work, learning and experiences with people from the community of legal age.
Therapeutic Garden: aims to contribute to the improvement of the mental and physical health of the population. The people who is aimed to this garde will be, for reasons of proximity, patients of the Lugo Rúa Rehabilitation Center and the Drug Addiction Assistance Unit.
Garden for the Elderly: Its purpose is to serve as therapy for the elderly.
School Garden: intended for students from schools, especially those closest to this area, so that they can be visited in the company of the teaching team and learn, from a young age and in a practical way, about the crops.
Family Garden: aimed at families with young children.
Educational Garden: its main purpose is to convey knowledge and information to the users of the plots about their maintenance and it will also be used to carry out related workshops.
In addition, all the plots will be provided with garden areas and recreational areas and will have general irrigation and drainage networks and water distribution pipes, each with its corresponding tap of passage in all the terraces.
The action will have an execution period of five months and will involve an investment of 773,662 euros.
You can download all the actions that will take place at this site by clicking here.