The musical storytellers return to LIFE Lugo + Biodinámico this September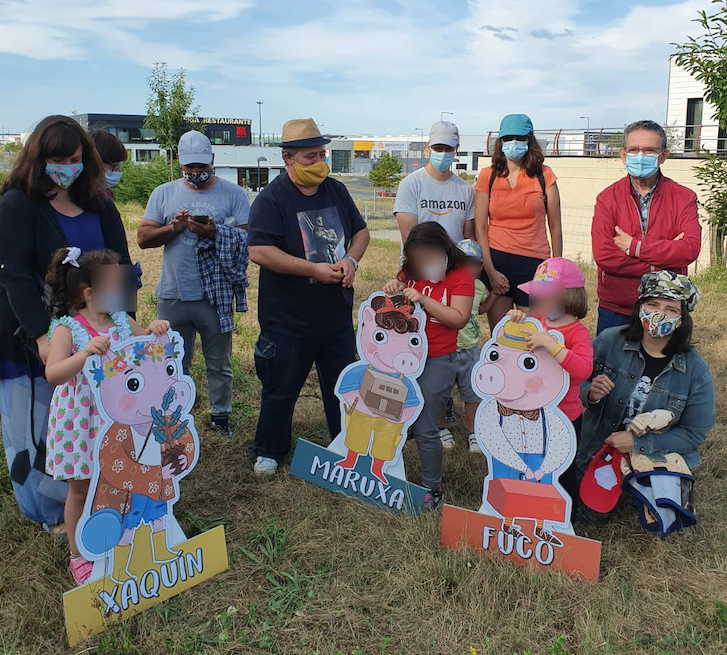 The musical storytellers organized with the collaboration of FEARMAGA return to the LIFE Lugo + Biodinámico Urban Forest. As in its first edition, held at the beginning of August, the Federación Empresarial de Aserradores e Rematantes de Maderas de Galicia collaborates with the project by presenting the musical play for children "As Aventuras no Bosque de Maruxa, Xaquín e Fuco". This play, aimed at children from 3 years old, seeks to spread environmental, economic and social values ​​related to the forest and its care among girls and boys.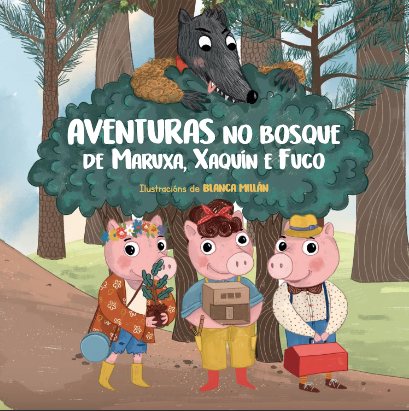 The musical storytellers will be held the next days 4, 11 and 25 September (Saturday), in two shifts, at 12h and 17h30, and will be free, prior registration through the email lifealcaldia@lugo.gal. The girls and boys attending will receive a copy of the story "As Aventuras no bosque de Maruxa, Xaquín e Fuco" and learning materials from the LIFE Lugo + Biodinámico project.
In addition, this month the guided visits to the As Gándaras Urban Forest continue, which will be held every Friday, Saturday and Sunday in September. As in the case of musical storytellers, the visits are free activities, prior pre-registration through lifealcaldia@lugo.gal and all health security protocols for outdoor events will be applied, with a maximum of 20 people per session and activity. Access to the Urban Forest will be open to the public, from 9:30 am to 7:30 pm.
The guided tours will be conducted by professional guides who will accompany the assistants through the work in the urban forest, dividing the visits into three routes, two in the morning , specific, and a complete one in the afternoon.
In the morning shift they will be:
On the afternoon shift:
At 17h, complete route starting in the Area of ​​Frondosas, Energy Crops, Souto, Parcela de Aromáticas, Arboretum and Wetland of As Gándaras-O Ceao. Estimated duration, two hours.
The meeting points for the beginning of these visits, which will always be held with prior registration, can be consulted on this map:
We remember that for the proper development of all activities, both the guided tours and the musical storytellers, the use of a mask is essential and we also recommend the use of a cap or hat and sunscreen.