EC01 LOCAL COMMUNITY GARDENS (URBAN AGRICULTURE)
Ecological community gardens integrated into the urban structure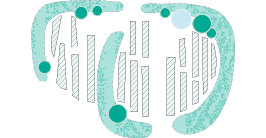 Aim
Integration of Urban Agriculture into the urban structure.
Why?
The urban development has systematically excluded horticultural activity. The permanence of crops in the interior of cities has been perceived as an obstacle to development, even as a degradation symptom. This perception has begun to change, at present we are witnessing a process of generalized implantation of community leisure gardens. However, this process has taken place in opportunity sites, usually peripheral urban dispersed areas, fragmented and undefined landscapes. This vision is limited, since urban agriculture can be compared to other purely urban uses that are present in the heart of cities. According to David Arredondo (2014, see reference), urban agriculture allows:
► Contact with the food chain (Food Sovereignty): The promotion of urban agriculture projects enables a significant number of citizens to connect with these uses. Horticulture and gardening have the capacity to temporarily slow down the lives of busy citizens, most of whom are not involved in these kinds of activities, and make them think about the importance of a good connection with nature and food production. The simple knowledge of the projects can encourage people to buy in local markets, to grow small gardens on balconies (patios, roofs…), to participate in community gardens or to be interested in the origin of the food.
► Revitalize urban areas: Urban agriculture can become an engine of economic development in certain contexts (Detroit, Urban Agriculture Workgroup). In cities with an adequate physical environment and socio-economic context, food production within the city can be a real business possibility. This business concept is transferred to the creation of alternative food networks.
► Complete the functions of urban green spaces: The monofunctional vision of urban parks, oriented to leisure and sport does not have to be unique or continuous. Where suitable conditions exist, horticultural uses can be incorporated temporarily or permanently. These activities increase urban diversity and activate healthy and beneficial uses for the community (integration and rehabilitation therapies…).
► Bringing the initiative of administration and activism together: Political action must foster a context of inclusion that makes urban agriculture feasible. Space is a limited resource in cities, situations such as indiscriminate extensions of grass, brownfields, invaded by weeds, are reconvertible with the supervision of the administration, avoiding conflicts that may arise from their use as orchards.
How?
Through the following modes of implementation, designed for full integration into the urban fabric and as an essential use in reviewing the services of green spaces in the city.
► Urban community gardens in public space, on land belonging to the system of public open spaces.
►Urban community gardens in vacant urban plots, in 'intermediate spaces', public land property (municipal land property or similar), although also in private domain under concerted actions and supervised by the administration.
► Self-managed community gardens, based on community activism, they are spaces created by organized citizen groups and are carried out without the intervention of the administration or with minimal collaboration.
► Spontaneous or unregulated private orchards, they arise under the agreement of beneficial and legal owners, or because of the occupation of abandoned plots. They are common in the outskirts of large cities.
Taking into account these management modalities, the following steps can be followed for their implementation: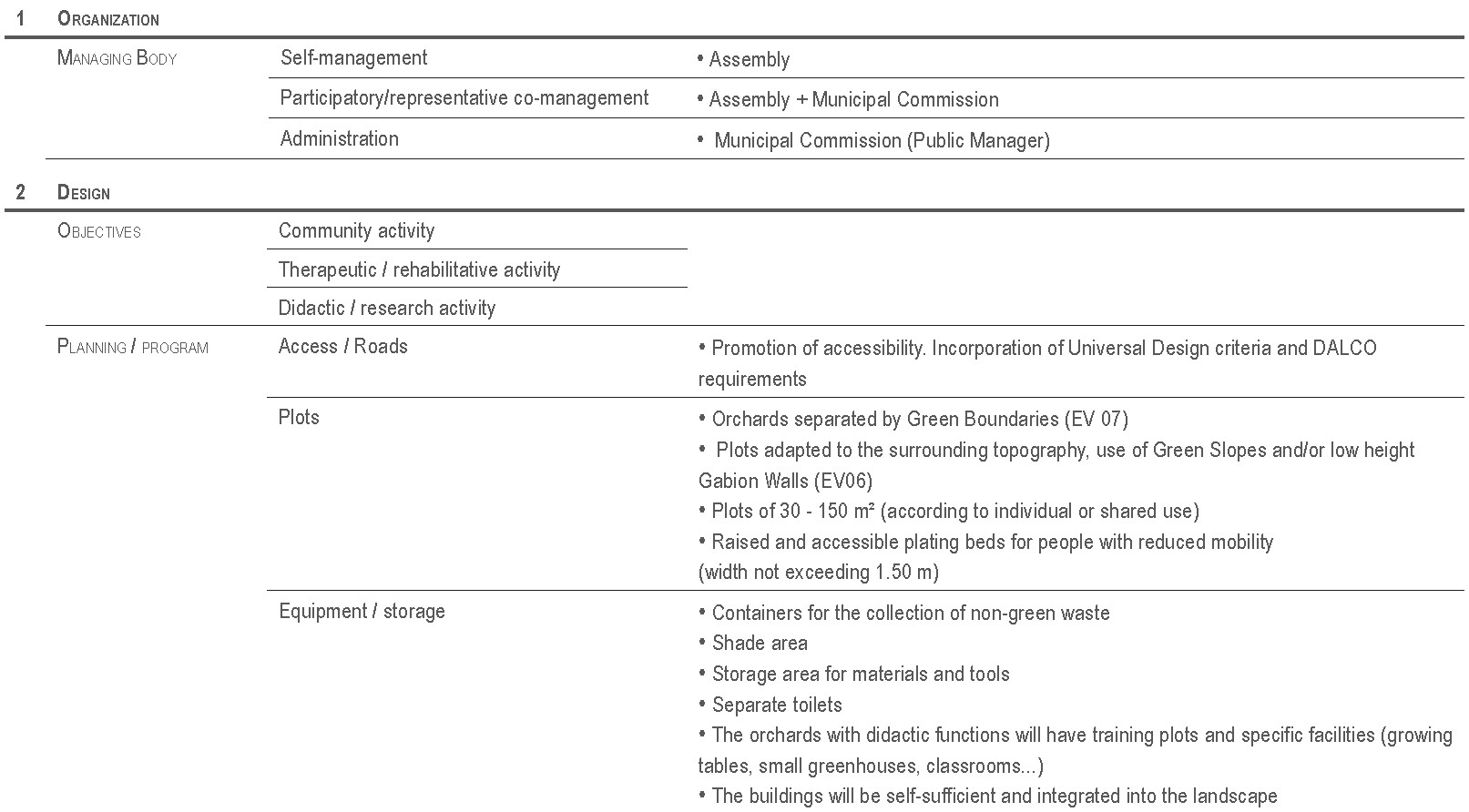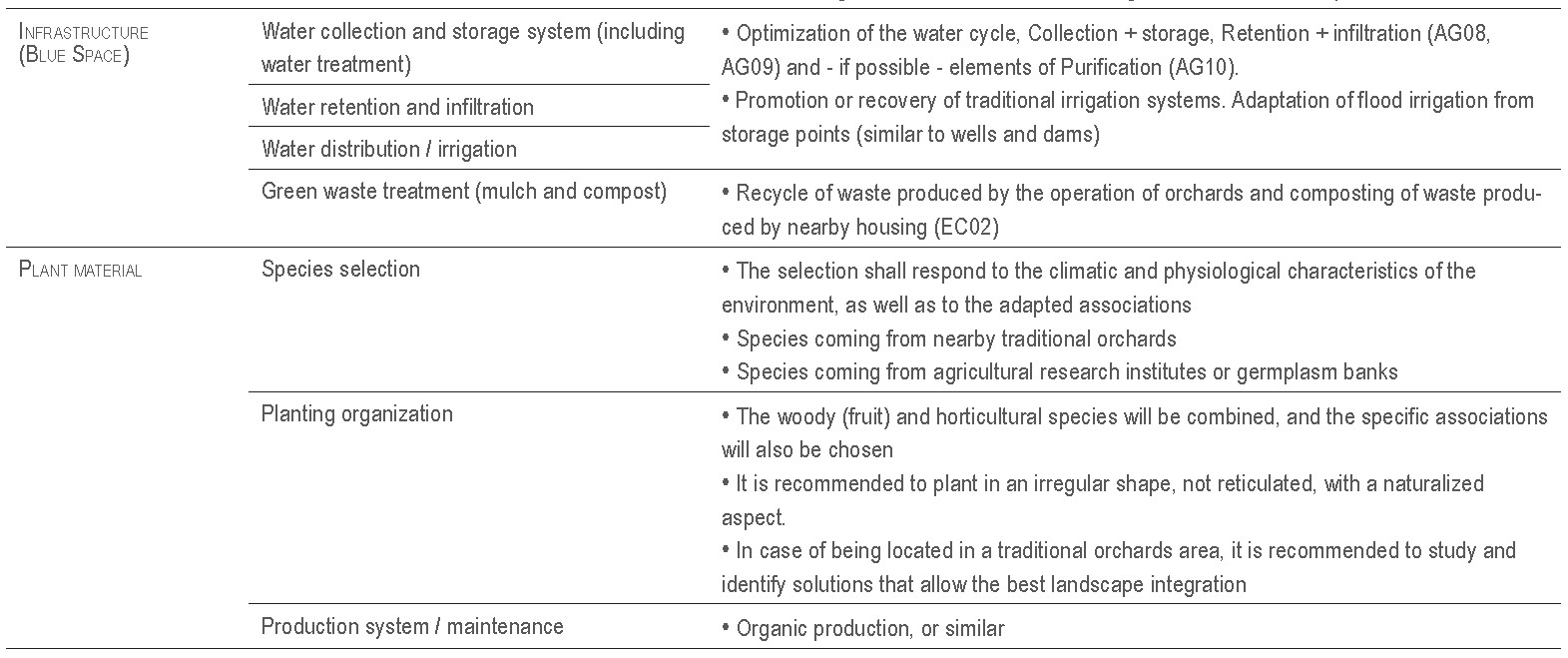 DISTRICT SCALE INTERVENTION

SUITABLE FOR COMBINING WITH OTHER SOLUTIONS
Indicator
Area of community gardens in the Open-Space System or Municipal Land Property per inhabitant (ShHab)
Unit
m² / hab
Minimum goal
0,40 m² /hab or at least the expressed demand
Desirable goal
0,70 m² /hab
Measure method / Formula
ShHab (m²/hab) = [A / B]
A: m² community gardens in Open-Space System or Municipal Land Property
B: inhabitants by neighborhood/district
Urban Planning
Public space renovation plans
Reform of community spaces
Local Government Technicians
Regional/General Administration Technicians
Water and natural resource managers
Associations and cooperatives
Neighborhood communities
POSIBLE ACTIONS DEVELOPED BY THE ADMINISTRATION:
• Master Plan consistent with the management and planning instruments of Urban Green Infrastructure (UGI).
• Creation of a management body in partnership between the acting administration and the neighborhood organizations, also responsible for the demand and allocation of plots.
• Plan for reuse of brownfields sites
WHAT SHOULD BE CONSIDERED FOR ITS IMPLEMENTATION?
Prior to the first implantation it is necessary to evaluate the availability of soil in sufficient quality for a sustained production and without risks for consumption:
• Investigation of the initial state, particularly the existence of industrial ruins
• Soil analysis, soil and groundwater sampling, risk assessment (hazard and/or toxicity) and need for amendments
• Soil decompaction
• Initial planting, consisting of sowing and subsequent turning of weed species (biofumigation and green manure, mainly grasses, legumes and crucifers: Ornithopus sativus, Sinapis alba, Vicia sativa, etc.)
• Organic amendment, consisting of the addition and mixture of compost