LIFE Água da Prata visits the project to generate new synergies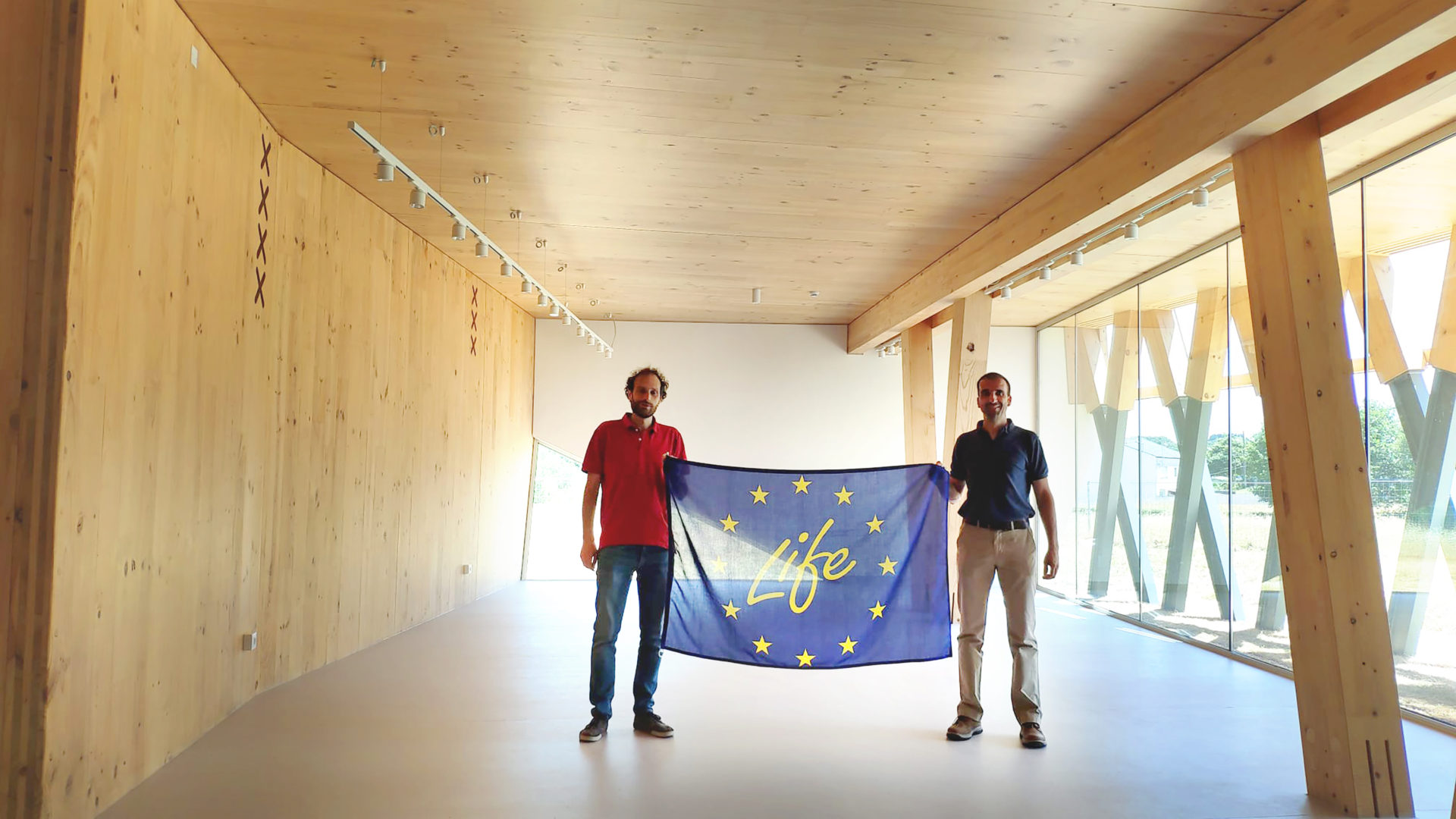 António Valentim, technician of the Divisão de Ambiente e Mobilidade of the Municipality of Évora and coordinator of the project LIFE Água da Prata, visited the city of Lugo between Wednesday 20 and Thursday 21 July to see first-hand the progress of the LIFE Lugo + Biodinámico project and establish synergies that benefit both projects.
This visit, which began with a meeting in the City Council of Lugo, was followed by a guided tour of the Impulso Verde building and the new urban forest of As Gándaras, which has served to exchange experiences between the managers of the two projects.
In this meeting from the LIFE Lugo + Biodinámico the elaboration of a pilot study for the detailed planning of residential climatic comfort zones in the city; the urbanization of the Green Impulse plot, with the humanization of the environment, the creation of rain gardens and a bike lane, as well as the paving of pedestrian areas with drainage material, or the creation of an innovative green area of ​​more than 12,610 m² in A Garaballa, which will make it possible to reconcile recreational, agricultural and ecological uses with the creation of new urban gardens.
LIFE Água da Prata, promoted by the Portuguese municipality of Évora, has as main objectives the recovery and reuse of natural waters of underground origin to meet the irrigation needs of green areas, the promotion of pilot works for adaptation to climate change that allow harmonize the reuse of the Évora aqueduct for water distribution and promote the structural adaptation of green areas.
Thanks to this meeting, many of the points that the two LIFE projects have in common can serve as learning for both cities.