LIFE Lugo + Biodinámico arouses great interest in the 2022 Cities Forum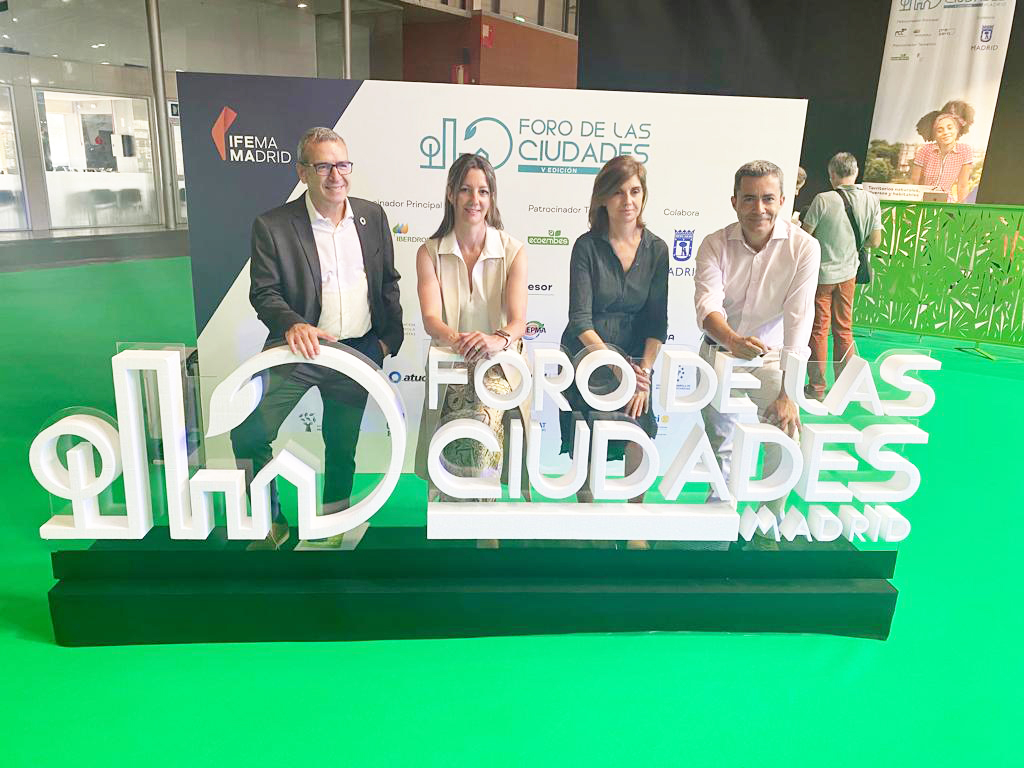 Between June 14 and 16, the Cities Forum 2022 was held in Madrid. In this fifth edition, the management of urban spaces for human well-being has been discussed. In this context, the mayor of Lugo participated in a session called "City 15 minutes and territory 45 minutes", in which the city model that is being developed thanks to projects such as LIFE Lugo + Biodinámico was highlighted.
Also participating in this meeting were the General Coordinator of the Barcelona Metropolitan Strategic Plan, Oriol Estela, Beatriz Ramírez, head of the Urban Planning for Life area of ​​the NESI Forum, Frances Boia, General Secretary for the Demographic Challenge of the Ministry for Ecological Transition, Silvia Villacañas, Director of Strategic Planning of the Madrid City Council and Diego Isabel la Moneda, Director of NESI. During Lara Méndez's speech at the round table, she explained the different initiatives that the City Council is carrying out to guarantee climate comfort throughout the city, among which the Impulso Verde building and the Multiecological Neighborhood aroused great interest.
This edition of the 2022 Cities Forum has had more than 30 sessions, 60 participating cities, 200 speakers and more than 1,500 attendees who shared knowledge and experiences around four main axes: Urban planning, Renaturalization, Cities to inhabit and the Circular Economy.