Presentation of LIFE Lugo + Biodinamico in the LIFE EcoTimberCell webinars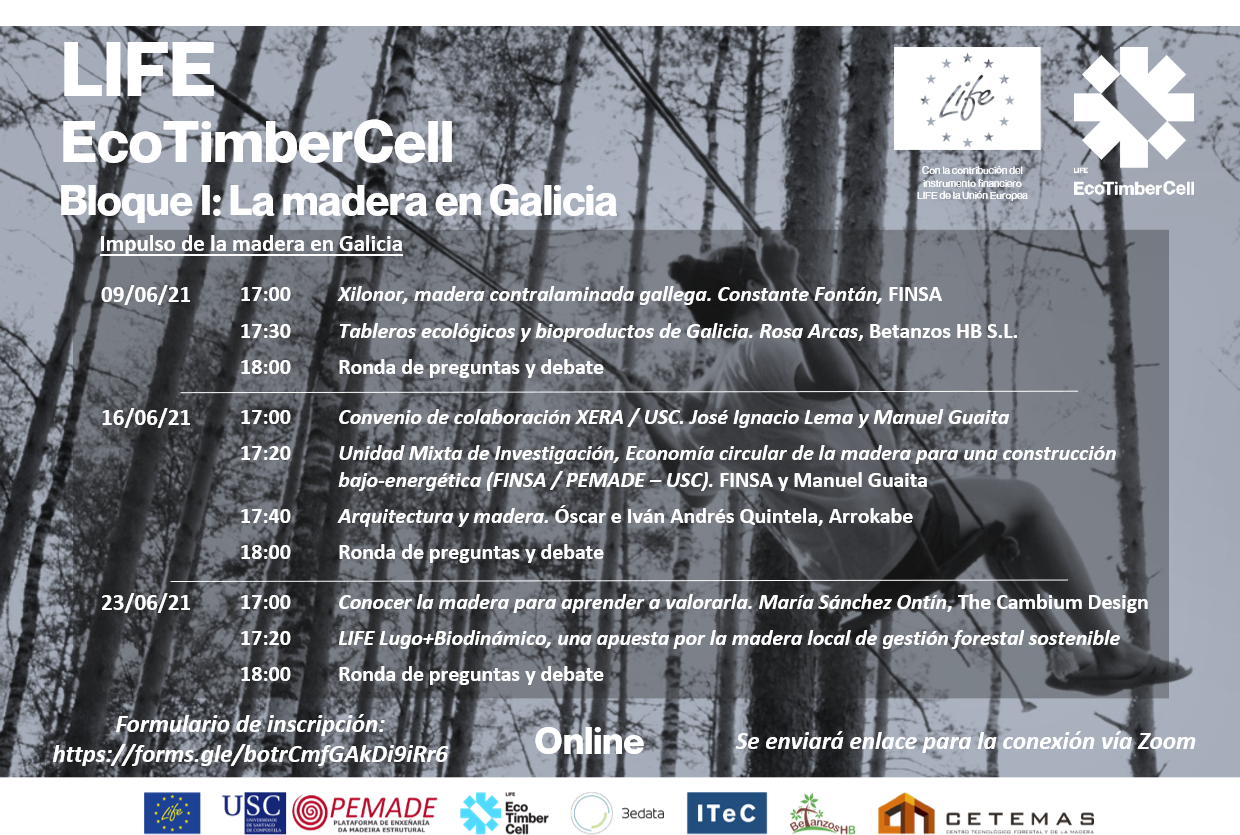 Next Wednesday, June 23, will be given the last seminar of the webinar "Promotion of wood in Galicia" of the project LIFE EcoTimberCell, which will feature LIFE Lugo + Biodinámico.
This webinar, which has already had two previous days held on the 9th and 16th of this month, is focused on the promotion of wood in Galicia and for this last episode it will have the presence of the manager of the LIFE Lugo + Biodinámico Boris Hinojo, and UPM professor Antonio Lara. During their presentations they will present the LIFE Lugo + Biodinámico project, the forerunner of LIFE EcoTimberCell and will place special emphasis on the construction process of the Impulso Verde building.
To attend and participate in this online conference it is necessary to register through this form.