The Foro Verde resumes with the presentation of the Multiecological Neighborhood and the Biodynamic Plan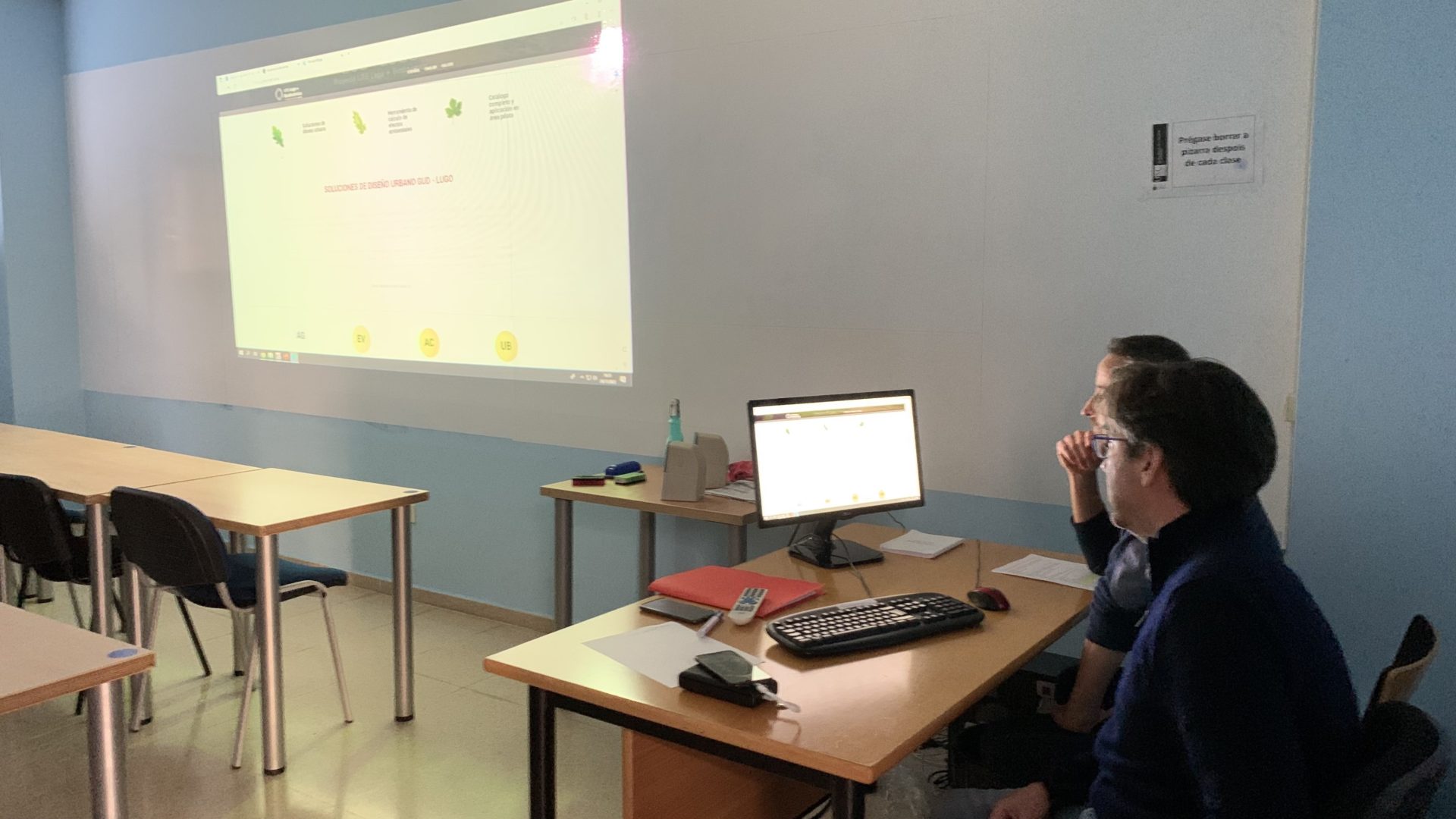 The LIFE Lugo + Biodinámico project resumes the activities of its Foro Verde with a presentation held this past November 24 at the Escola Politécnica Superior from Campus Terra of the USC, in Lugo. The objective of the Foro Verde, umbrella under which the different informative activities on the project that have been held in the city of Lugo for some years, are to publicize the development and benefit that the actions of LIFE Lugo + Biodinámico have both in the present of the city and in the future.
In this case, the presentation took place in Seminar 3 of the Pavilion of the expansion of the EPS of Lugo and it was attended by the students and teachers of Urban Services I, subject of the Degree in Civil Engineering. During this presentation they were able to learn from the partners of the project the benefits of the Catalog of Urban Design Solutions, the Multiecological Neighborhood and the Planning of Residential Climatic Comfort Zones that are projected within the project.
You can see images of the presentation in this gallery: