The Impulso Verde building, protagonist of one of the Rebuild 2022 sessions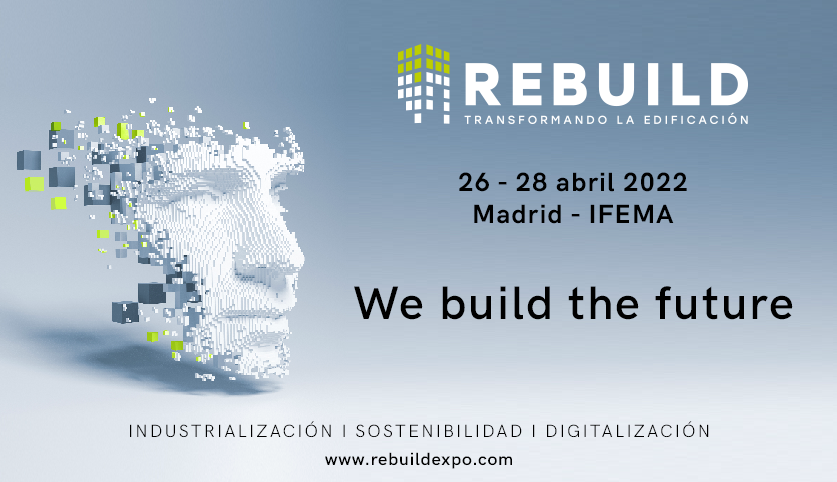 Next April the 5th edition of Rebuild will be held in Madrid, between the 26th and 28th. This meeting, which already had the presence of the LIFE Lugo + Biodinámico in 2021, is aimed mainly at advanced architecture and construction professionals and wants to transform the current construction model towards solutions and sustainable and innovative alternatives, applying cutting-edge technology and design.
In this showroom, where the National Conference on Advanced Architecture and Construction 4.0 is also being held, talks, debates, presentations and demonstrations by more than 350 firms and 400 experts take place.
This week the Rebuild 2022 program has just been presented, in which the Impulso Verde building of the LIFE Lugo + Biodinámico will have a special role. The municipal architect of the Concello de Lugo, Susana Penedo, will be in charge of presenting the Impulso Verde building a> at the conference "Zero Emissions Buildings: Pioneers of decarbonised construction" which will take place on April 28 at 11am. Toni Escudé, Director of Sustainability and Health of 011h Sustainable Construction and Iñaki Alonso, of SAAT Triple Balance, will also participate.
This meeting will be moderated by Gonzalo Anguita, Executive Director of FSC Spain, a company that has certified the wood used in the construction of the Impulso Verde building. At this conference, the speakers will present their projects, which are currently applying the principles of the Roadmap for the Decarbonisation of Building in Spain, thus anticipating what the Zero Carbon Emissions buildings to be applied will be in our cities.
This conversation will be divided into two blocks: In the first, the projects of each of the guests will be presented and then a debate will take place with questions guided by the moderator.
Rebuild 2022 expects to exceed 15,000 attendees and can be followed both in person at IFEMA and online.