The Multiecological Neighborhood and the Impulso Verde building protagonist in the presentation of Mass Madera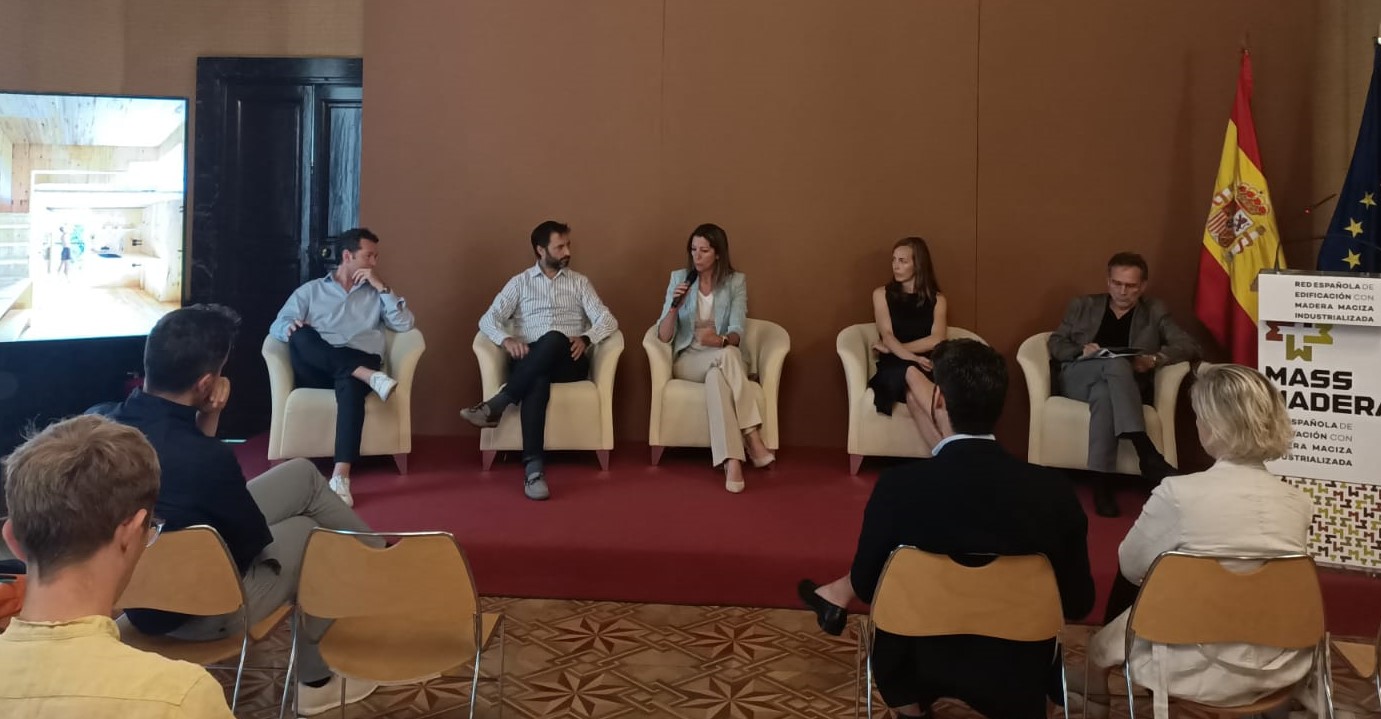 The mayor of Lugo, Lara Méndez, participated today in the official presentation of the Spanish Building Network with Industrialized Solid Wood 'Mass Madera', where it was highlighted that Lugo is one of the Spanish municipalities with the greatest implementation of the use of wood as a constructive, environmental and economic solution.
The Spanish Building Network with Industrialized Solid Wood thus valued our city model, which was praised by all the organizations and business initiatives that make it up.
The mayor explained the essence of the Life Lugo + Biodinámico Strategy in which the Impulso Verde building stands out as the main reference, built entirely with this material and the seed of the first Multiecological Neighborhood in Spain that, designed with tools such as as the Catalog of Sustainable Solutions, the Biodynamic Strategic Plan – recently approved – or the Study of Climate Comfort Zones, aims to be a model that can be replicated in other medium-sized cities.
The city model applied in Lugo was described as a great example of the city of the future with the capacity to face the challenges posed by climate change with its own resources that, in turn, contribute not only to the conservation of the planet but also to the productive revitalization of the territories.
The Red Mass Madera aims to coordinate and promote the exchange of knowledge, dissemination and enhancement of a common agenda that promotes the use of industrialized solid wood as one of the few ecological alternatives capable of counteracting the current emergency climate context.