The project receives the visit of the LIFE Program monitor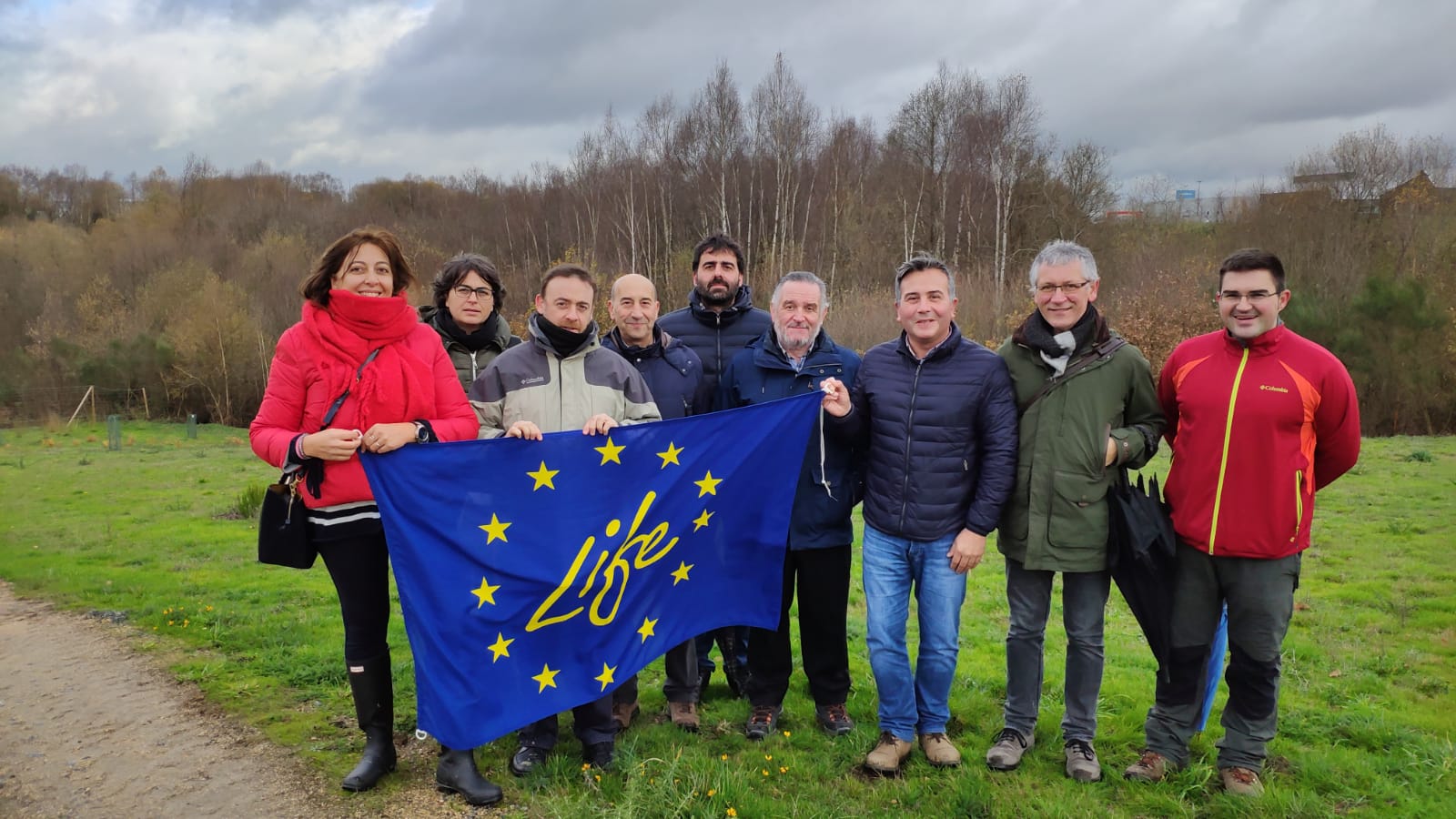 On December 18 and 19, LIFE Lugo + Biodinámico received the visit of the EU monitor responsible for the control of the project.
During his stay a meeting was held which was attended by all the members of the project, and also a visit to the Arboretum to evaluate the end of the planting action in the area.
At the control meeting were present the European monitor Dimas Ramos, the Mayor of Lugo Lara Méndez, the people in charge of the project in the city hall Daniel Piñeiro (Concejal de Desenvolvemento sostible e Persoal), Susana Penedo (Municipal Architect), Belén Vilas (jurist technique), Benigno Jáuregui (Architect) and Manuel Regueiro (Head of parks and gardens). Also attending were the professors and technicians of the Universidade de Santiago de Compostela within the project Antonio Rigueiro, Esther Fernandez, Belén Feijóo, Cristina Eimil and Juan Luis Fernández. On the part of the Universidad Politécnica de Madrid, Professor Luis Ruiz attended and coordinating the meeting, the manager of the LIFE project, Boris Hinojo. This meeting evaluated the progress made in the actions developed so far, presented by each of the partners involved in them. In addition, results were shared, the financial status of the project was reviewed and the next steps to be carried out in the immediate future were put on the table.
The most outstanding actions were the building Impulso Verde, the advances in the Catalog of Solutions for Sustainable Urban Development, the control of exotic vegetation in the As Gándaras wetland and the completion of the Arboretum plantation. The Arboretum was the protagonist in the following day, with the visit to the performances in the area of ​​As Gándaras , where the monitor of the project could verify in situ that the plantation of all the species has finished.
In this way, the LIFE Lugo + Biodinámico project continues to advance in each of its actions and closes 2018 with a very satisfactory evaluation.