Experts from the Climate Smart Forest Economy Program will visit the Impulso Verde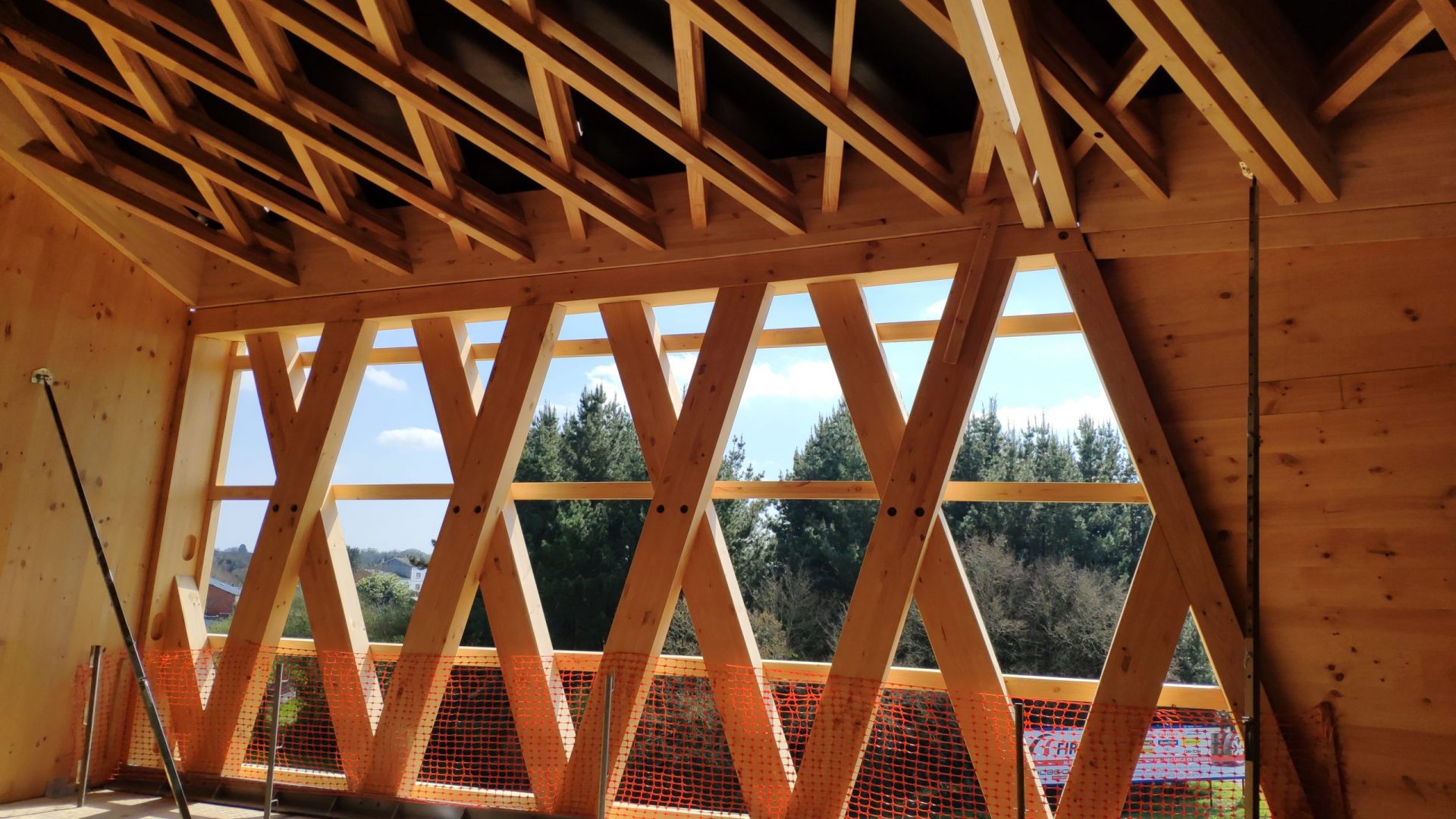 The Impulso Verde building will receive a visit from the Climate Smart Forest Economy Program, an initiative that has the collaboration of partners such as the World Economic Forum and EIT Climate-KIC, the main climate innovation initiative of the EU.
The CSFEP showed its interest in knowing the characteristics that make this building a unique construction, emblematic of the urban planning model that is being developed under the LIFE Lugo + Biodinámico proyect, in order to adopt it as an example of an innovative and sustainable construction study.
The visit, which will take place on next Monday, March 28, is made up of a team made up of 15 experts from South Africa, the United States, Switzerland, France, the United Kingdom and Croatia, who will also learn about the new 20-hectare urban forest in Lugo , where, among other plantations, 8 native Galician forests are recreated.
This visit is part of the annual meeting of the Climate Smart Forest Economy Steering Committee, which will be held in Galicia this year. The programme, which is funded by the Good Energies Foundation and supported by Dalberg Catalyst, has as main objective to ensure that the value chain of forests and the economies dependent on them are climatically intelligent and can guarantee the environmental and social well-being of their surroundings.
The interest shown by the Impulso Verde is due to the unique characteristics of its planning, development and execution process, with environmental advances such as the use of wood as a structural element or its almost zero energy consumption, reducing CO2 emissions into the atmosphere 90% compared to similar concrete and steel constructions. This building is the first public construction in Galicia made of local wood and is also the first in Spain and one of the few in the world in obtain the prestigious FSC project certification (which guarantees that it does not contribute to deforestation and is committed to local products), becoming a flagship in the fight against climate change, capable of generating its own consumption with alternative energies.
Impulso Verde was the winner in 2021 of an international contest thanks to its Galician slate roof and was finalist of the Rebuild 2021 awards due to its innovative construction features. Its cover has also been awarded in the World Congress of Wood Engineering in Seoul, the most important in the world.
With this visit, LIFE Lugo + Biodinámico consolidates its demonstrative objective, disseminating the knowledge acquired throughout the project.