LIFE Lugo + Biodinámico celebrates the first Magosto in the Chestnut Souto of As Gándaras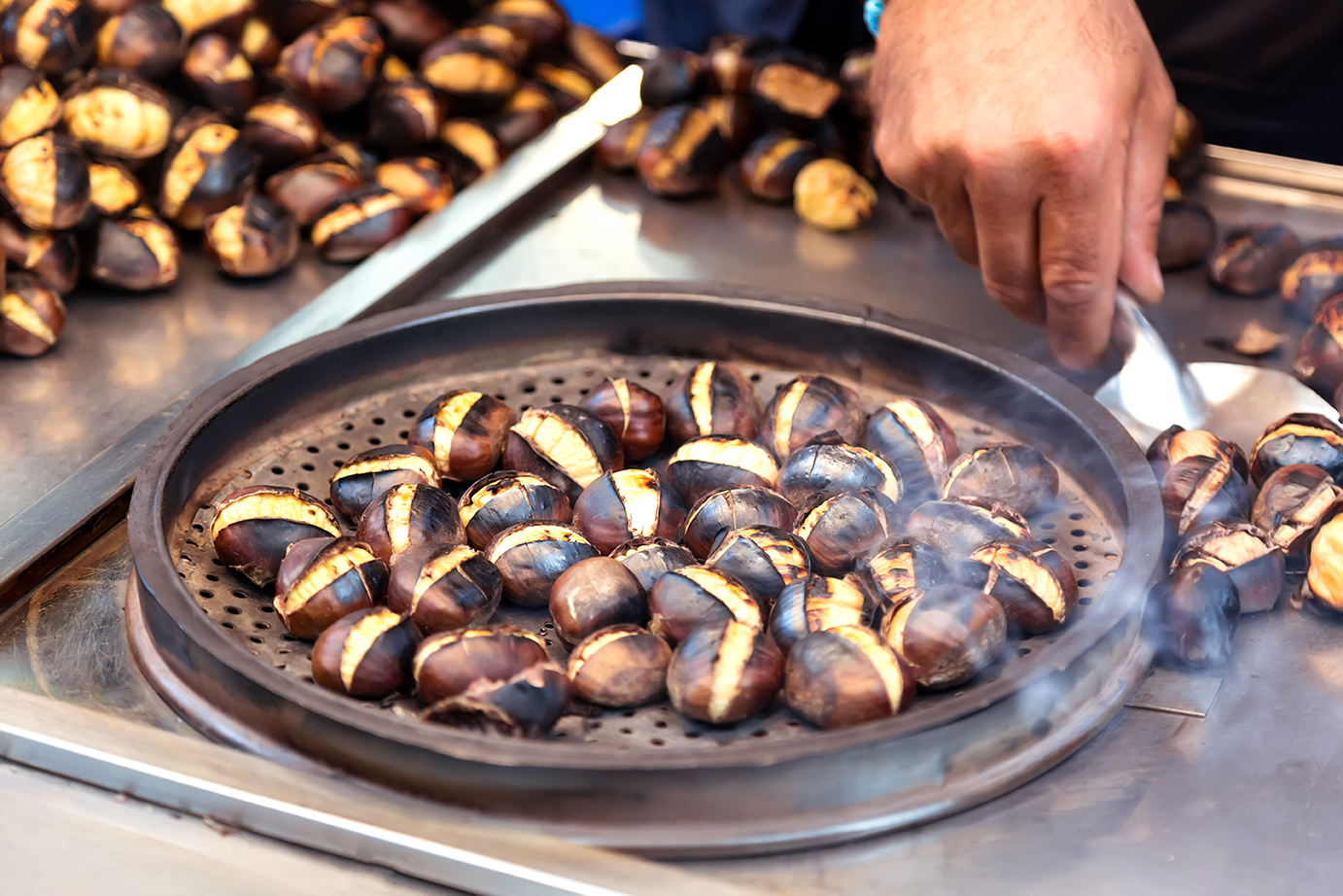 The LIFE Lugo + Biodinámico, promoted by the Concello de Lugo, organizes the next Saturday, December 14th, starting at 12 noon, a guided tour and open to all the neighbors of the new green lung of As Gándaras, that will end at 1:00 p.m. with the celebration of a Magosto (a traditional Galician party with roasted chestnuts), the first one organized in the project action plots.
Both events will have the presence of Mayor Lara Méndez and experts from the Campus Terra who will explain to those who come to the area, the projects that are developed there and with whom it is planned to visit the different points of action, such as Arboretum of native species, the hardwood plantation for the production of quality wood, the zone dedicated to the energy crops for the production of biomass or the recovery of a wetland and the surrounding riverbank forest, which will be declared ENIL (Natural Area of Local Interest). The tour will end in the tent installed in the area of ​​the chestnut trees plantation, the Souto, where chestnuts will be distributed among all attendees.
In this area of theGreen Lung the potential of wood production is investigated as a renewable, recyclable, carbon-neutral, high energy efficiency and high quality product for different industrial transformations. The aim of this LIFE project is to act as an entrepreneurial and industrial revulsion, transforming the city's economic model and generating new green jobs.
As highlighted by the Mayor of Lugo, Lara Méndez, in the presentation she made about this project last week at the Climate Change Summit (COP25), this new green lung of 16 hectares completes the Lugo Green Belt "generating a space that improves the air quality of the area, promoting absorption of CO2 and helping to recover species of flora and fauna".
Through this visit, the Concello de Lugo also wants to promote the dissemination of the different actions related to the bioeconomy that are being developed in the municipality. With this aim, several chestnut trees pruning workshops, free and open to all neighbors, are scheduled during the months of November and December. Registration is still open for the 16 and 23 December shifts, through the web form.