LIFE Wood for Future visits the Impulso Verde building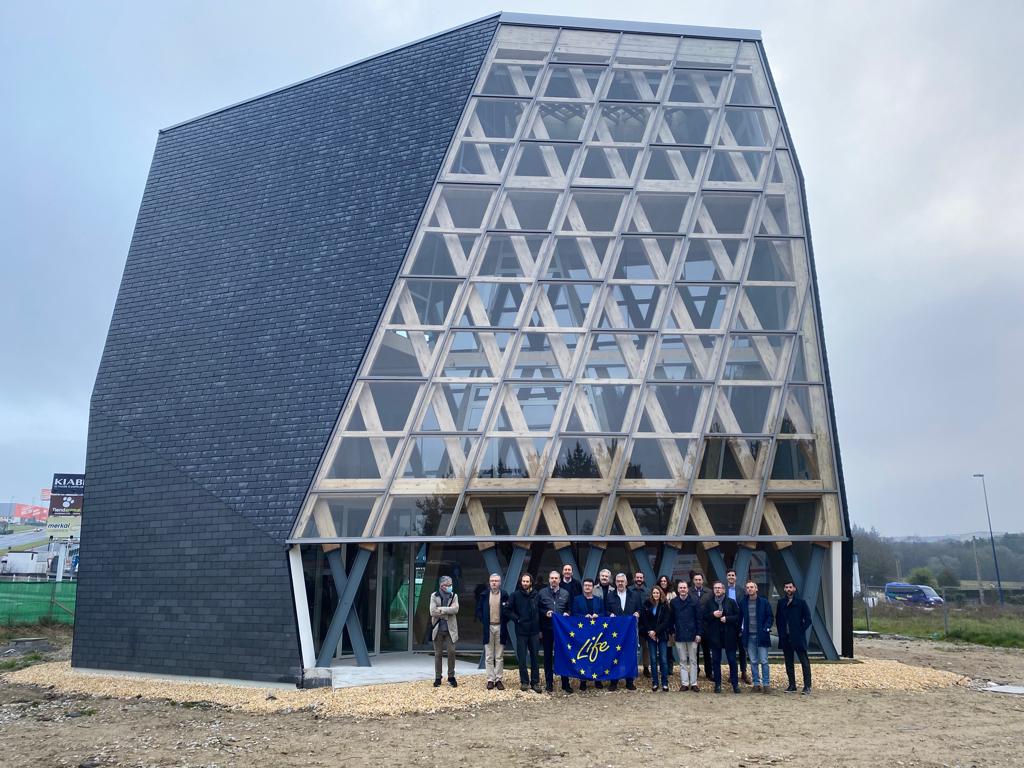 The Impulso Verde building has received this Wednesday, March 30 the visit of the LIFE Wood for Future.
Within the criteria of the Andalusian LIFE project to establish synergies, the LIFE Wood for Future has organized a visit to Lugo to learn the principles of development of the forest industry and the initiatives that the Lugo City Council is carrying out to promote the use of local wood in construction.
The visit to the Impulso Verde building and the sharing of knowledge between LIFE projects is organized thanks to a collaboration between PEMADE and the University of Granada. The visit to the building was attended, in addition to local authorities from Lugo and members of the LIFE Lugo + Biodinámico team, by representatives of the University of Granada, members of the Social Council of Granada, the URECAN Group, the Delegate Provincial Tourism Board, the Association of Builders and Promoters, staff from the Andalusian Sustainable Construction Cluster and members of the Andalusian Housing and Rehabilitation Agency (Junta de Andalucía), Andalusian industrialists and architects.
The LIFE Wood for Future aims to recover the poplar groves of the Vega de Granada and transform its wood into a structural element for construction. In addition, the project focuses on promoting the development of a sustainable Andalusian economic system throughout the entire value chain, from the primary sector to the construction sector, allowing the implementation of the poplar bioeconomy in Granada and throughout Andalusia through the valorization at the highest level of its wood.
The interest generated by Impulso Verde is mainly due to the use of wood as a structural element, as well as its commitment to almost zero energy consumption, reducing CO2 emissions into the atmosphere by 90% compared to similar concrete and steel constructions. Impulso Verde is the first public construction in Galicia made of local wood and is also the first in Spain and one of the few in the world to obtain the prestigious FSC project certification (which guarantees that it does not contribute to deforestation and is committed to local products), becoming a benchmark in the fight against climate change, capable of generating its own consumption with alternative energies.