The City Council of Lugo celebrates Europe Day by highlighting LIFE Lugo + Biodinámico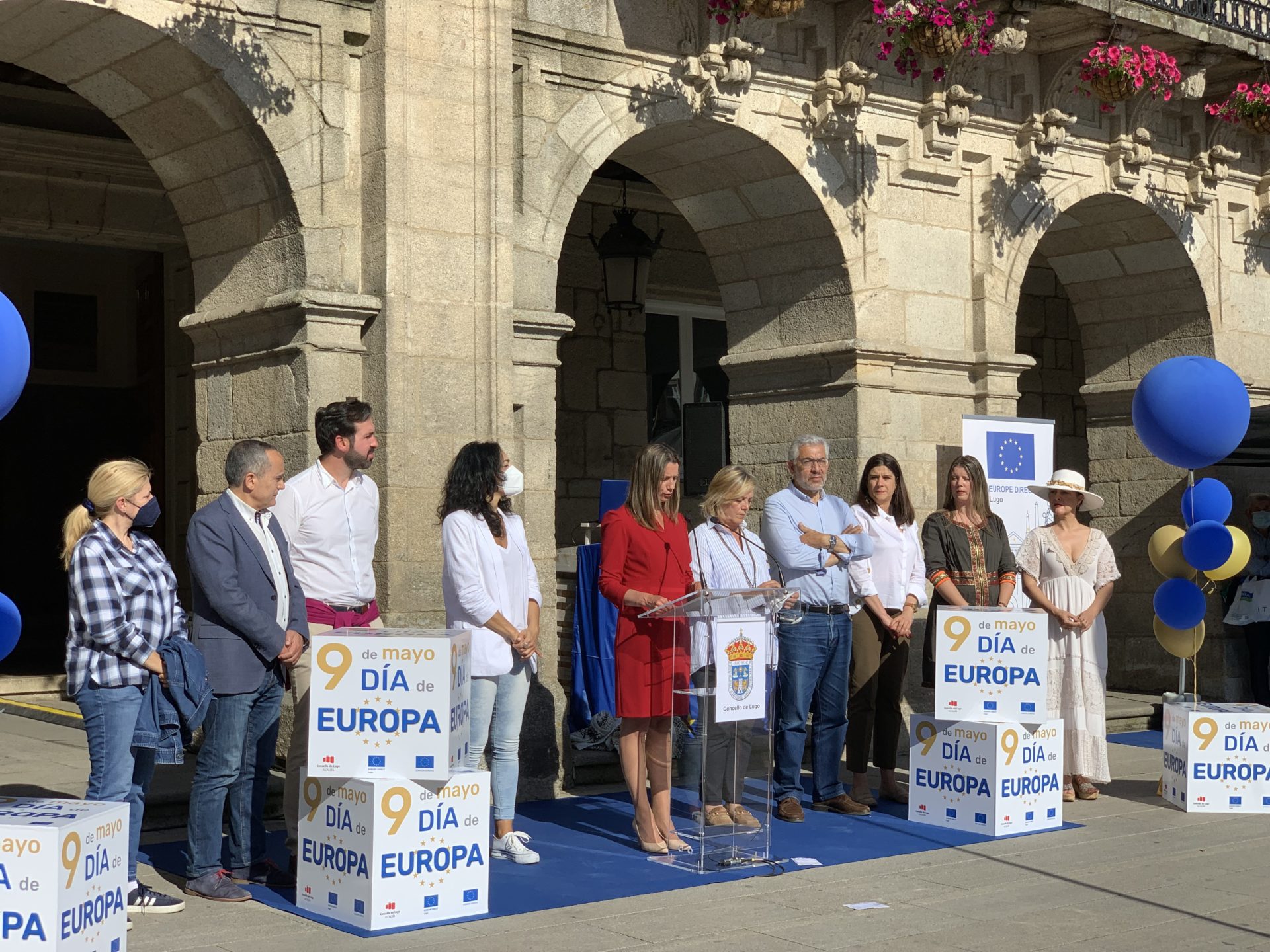 The City Council of Lugo has commemorated Europe Day this Monday, May 9 with an institutional act chaired by the mayor, Lara Méndez, in which representatives of the council corporation have also participated. Prior to the raising of the EU flag and the interpretation of the official anthem -Beethoven's Ninth Symphony-, the councilor proceeded to read a manifesto in which she expressed the need to "claim in this 2022, declared European Year of Youth, an effective union in defense of the values ​​of peace, democracy, justice and equality promoted by Europe".
In the events that were held, organized by the City Council, the attendees were able to approach the information tables on the projects financed with European funds, especially LIFE Lugo + Biodinámico, through which the City Council is leading out innovative proposals in favor of sustainable urban planning and accessible to all citizens. There they were able to see first-hand the impact that the project is having on the lives of the residents of Lugo, thanks to initiatives such as the Catalog of Sustainable Urban Solutions, the projection of the Multiecological Neighborhood or the construction of the Impulso Verde building.