The City Council of Lugo erects a new building based on the principles of LIFE Lugo + Biodinámico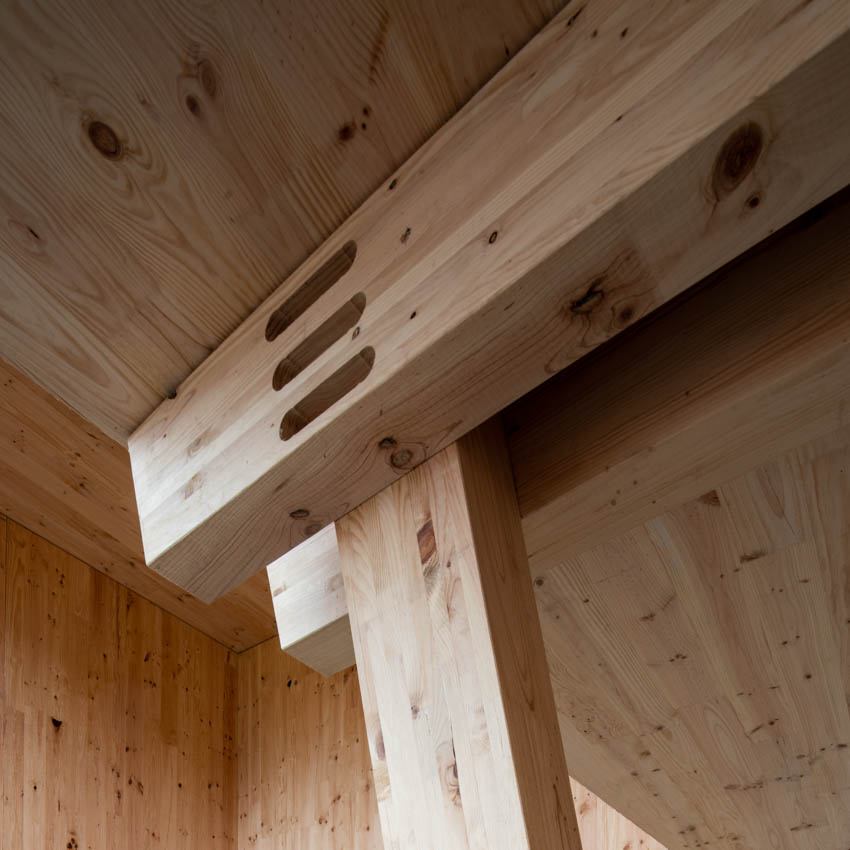 The Council of Lugo is working these days on the construction of the new intergenerational and multipurpose center for Social Services that will be built on Poeta Aquilino Iglesia Alvariño street, in Lamas de Prado. It is a building with almost zero energy consumption which, following the steps of the Impulso Verde building, use wood as the main structural element and it will have a green area all around. In addition, the design has taken into account location criteria based on solar hours, and the southern area will have a wooden slat closure to regulate the incidence of the sun and control indoor climate comfort. Environmental and sustainability criteria are taken into account in its construction, within the commitment to a new model of sustainable urbanism promoted by the municipal executive, mainly through the LIFE Lugo + Biodinámico project.
As in the case of Impulso Verde, this building will have administrative and neighborhood functions, since in it the residents of Lamas de Prado will be able to receive advice and social assistance, training and courses, as well as recreational or leisure activities such as dance, theater, shows, games, etc. It will also have a flexible distribution to develop activities for the elderly, young people and the smallest and smallest, to facilitate conciliation.
In the words of the mayor Lara Méndez, "the works, which began at the end of April, continue at a good pace and at the present time the conditioning of the land, the foundations, forging the soil, the plant has already been carried out; as well as the raising of the wooden structure and the elevator shaft, which represents an approximate percentage of execution of the work of 35%".