The City Council of Lugo receives the recognition of Good Local Practices for Biodiversity from the FEMP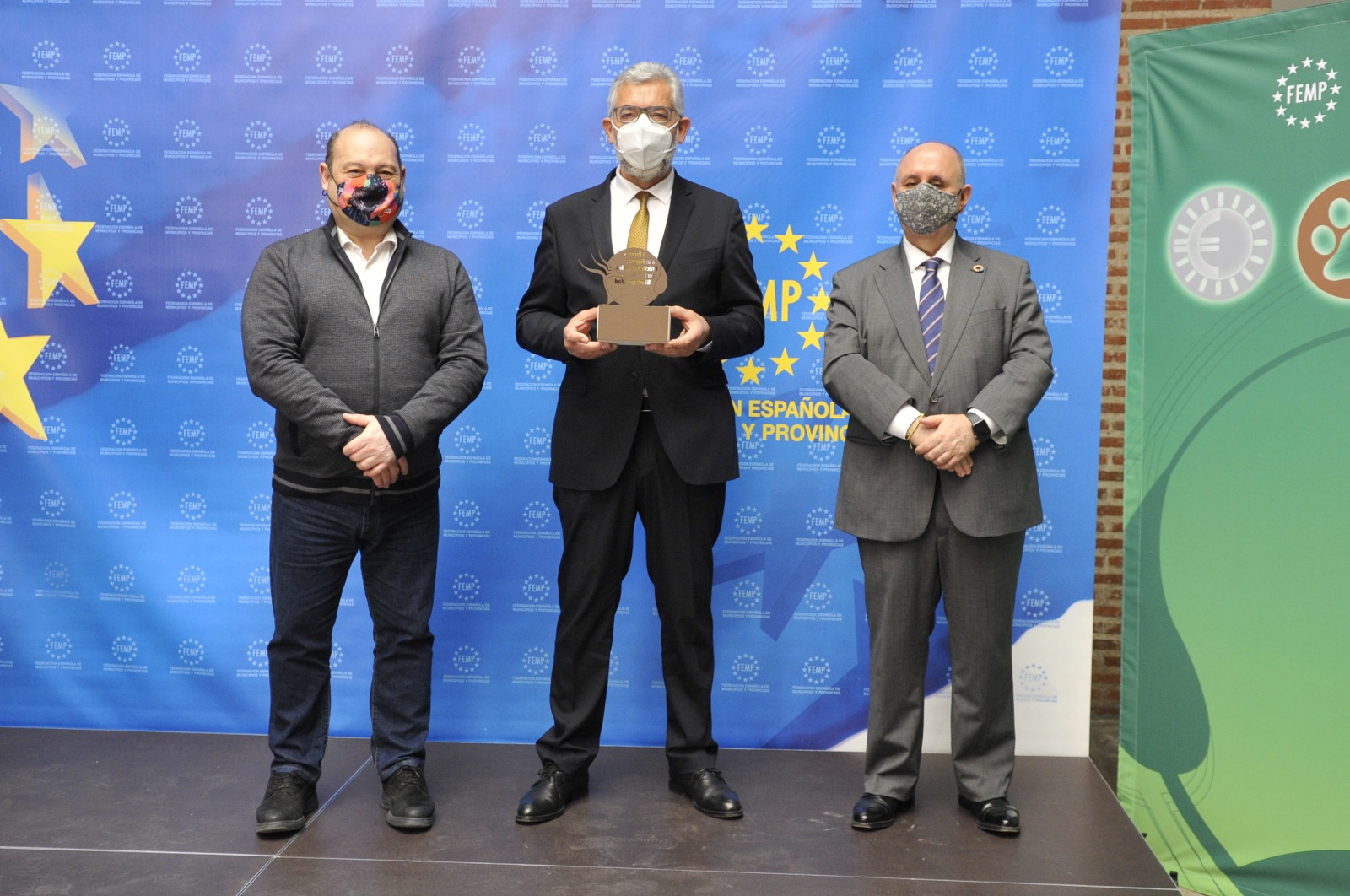 The recovery of the As Gándaras Wetland , included within the LIFE Lugo + Biodinámico program, received, on March the 23rd, a recognition from the Spanish Federation of Municipalities and Provinces. The recovery plan for this natural space obtained the second prize in the Water Environment category, in the second edition of the awards granted by the Local Government Network+Biodiversity belonging to the FEMP.
In the As Gándaras Wetland, a riverside forest of great value in the process of being declared ENIL, work is being carried out based on a conservation plan drawn up by the Council of Lugo and the USC, through the LIFE Lugo + Biodinámico, and which comprises a series of actions at an environmental level that will be extended over the next 10 years, with a municipal investment of € 70,000. The work of conditioning this natural jewel of 6 hectares of extension seeks to preserve its rich diversity so that it is a space for leisure, dissemination and research, since it welcomes species of flora and fauna of community interest due to its special conservation value and degree of threat in Europe.
The jury of the Network of Local Governments+Biodiversity has assessed issues related to the impact of the project on the conditions of wildlife and natural ecosystems; sustainable development and the strengthening of citizen participation and the promotion of equality and equity within local conditions. The jury also highlighted the exemplary capacity of this recovery process, the possibility of replicating successfully in other Local Governments and its global vision at integrate the initiative into a global strategy of the City Council of Lugo in sustainable urban development and the conservation of natural heritage.
The award was collected, on behalf of the Council of Lugo, by the Councilor for Rural Environment and municipal spokesman Miguel Fernández.