The IES Rosalía Mera in A Coruña visits the Impulso Verde building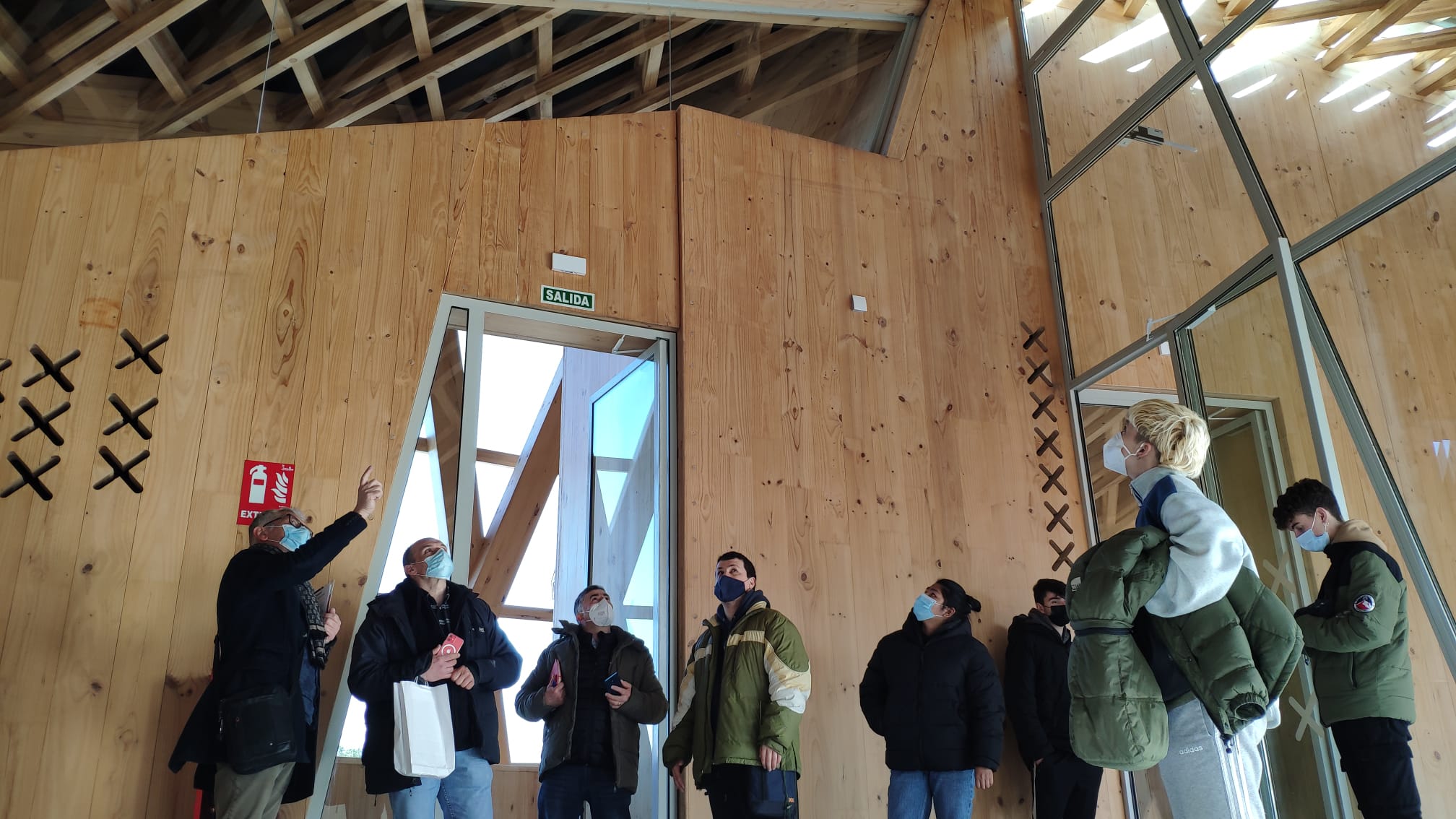 This Friday, March 4, the Impulso Verde building has been visited by the students of Professional Training in Wood Carpentry at the IES Rosalía Mera in A Coruña.
During their visit, the students were able to observe and learn first-hand the unique characteristics of the building's planning, development and construction process, as well as environmental advances such as the use of wood as a structural element or its almost zero energy consumption with which it reduces CO2 emissions into the atmosphere by 90% compared to similar concrete and steel constructions.
Impulso Verde is the first public construction in Galicia made of local wood and it is also the first in Spain and one of the few in the world to obtain the prestigious FSC project certification, becoming a flagship of the fight against climate change, capable of generating its own consumption with alternative energies.
The students of the IES Rosalía Mera, in the days prior to the visit to learn about the project, prepared a model of the wooden building in their center, still in process: