The principles of sustainable building and wood of the Impulso Verde, basis for the construction of the Social Center of Lamas de Prado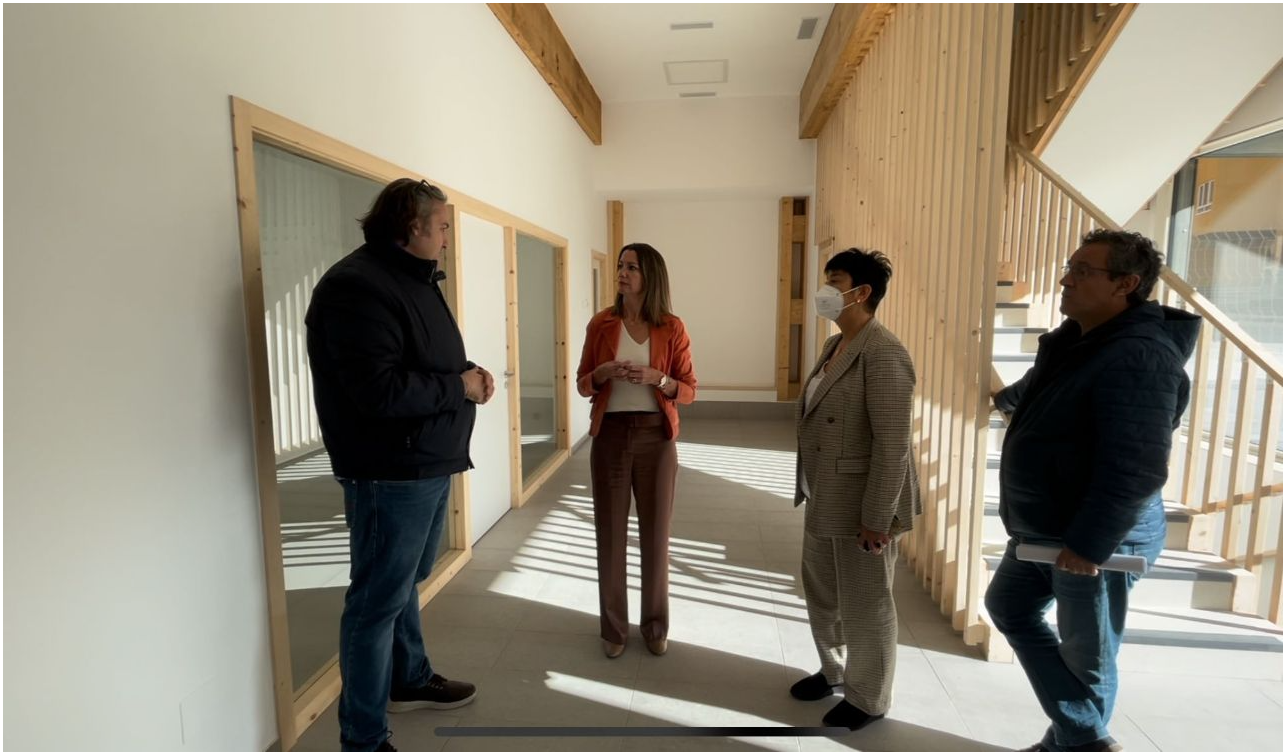 The Social Center of Lamas de Prado, built by the Lugo City Council to serve the residents of the neighborhoods of O Carme, A Cheda, Abella and Castiñeiro, was built following the sustainable building principles of the Impulso Verde building. This new property, built with Galician wood, gives continuity to the urban model that is based on the LIFE Lugo + Biodinámico and is close to the standards of a Passivhaus because of the benefits of insulation it offers.
The primary energy consumption of this new building will be 40% lower compared to conventional constructions, the installation will have 65 photovoltaic panels and will also have a closure of wooden slats to regulate the incidence of the sun and control comfort indoor climate. The Mayor highlighted the use made of the synergies with the LIFE program "because the wood, of Galician origin, was the main structural element of the building, in line with the Impulso Verde and in line with sustainable urbanism, which is already the brand that defines our city".