The Wood Construction Course of the UPM visits the Impulso Verde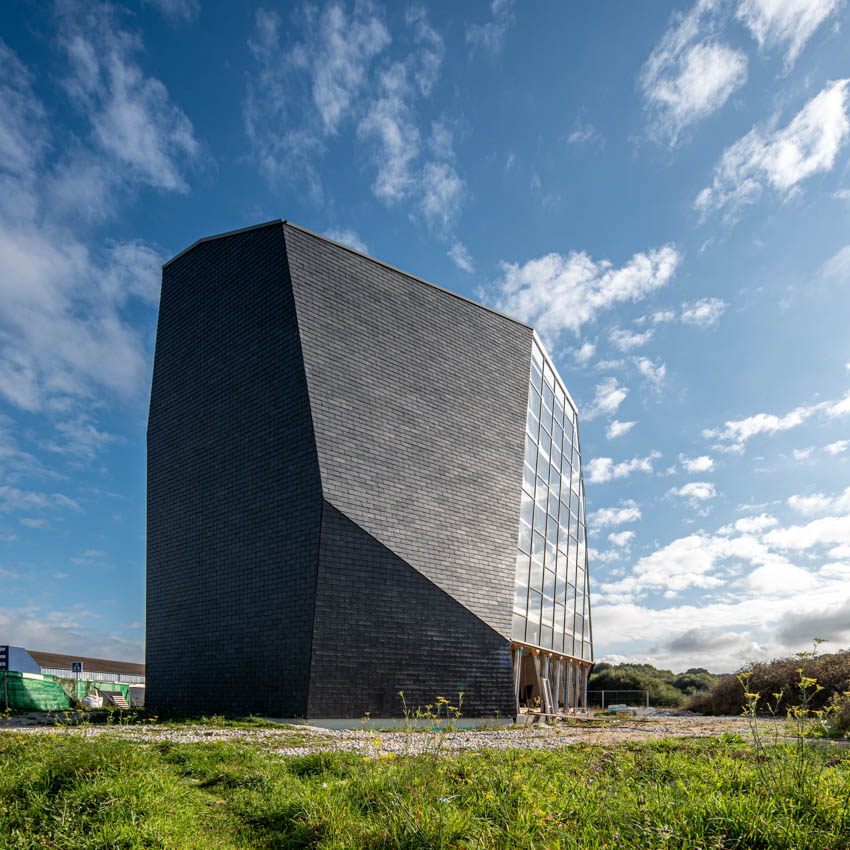 Last Sunday, June 26, a group of students from the Wood Construction Course at the Polytechnic University of Madrid visited the facilities of the Impulso Verde building.
The context of the visit was the celebration of a technical trip of the students of this course with which, over four days, they toured Galicia visiting different locations in which wooden construction, both historical and avant-garde, serves as a model for their learning.
In this way, once again the Impulso Verde becomes a model for sustainable construction. Throughout Sunday afternoon, the attendees will be able to enjoy a guided tour of the building by the project partner, the architect Benigno Jáuregui, and see first-hand the characteristics that make this construction a unique building in Galicia. The use of wood as a structural element, as well as almost zero energy consumption, reduces CO2 emissions into the atmosphere by 90% compared to equivalent concrete and steel constructions.
The Impulso Verde building, the flagship building of the LIFE Lugo + Biodinámico project, is the first public construction in Galicia made of local wood and is also the first in Spain and one of the few in the world to obtain FSC project certification which guarantees that it does not contribute to deforestation and is committed to local products, becoming a benchmark in the fight against climate change.