Climate, forest management and urban planning experts from South Africa, the US, Switzerland, France, the UK and Croatia highlight the value of the Impulso Verde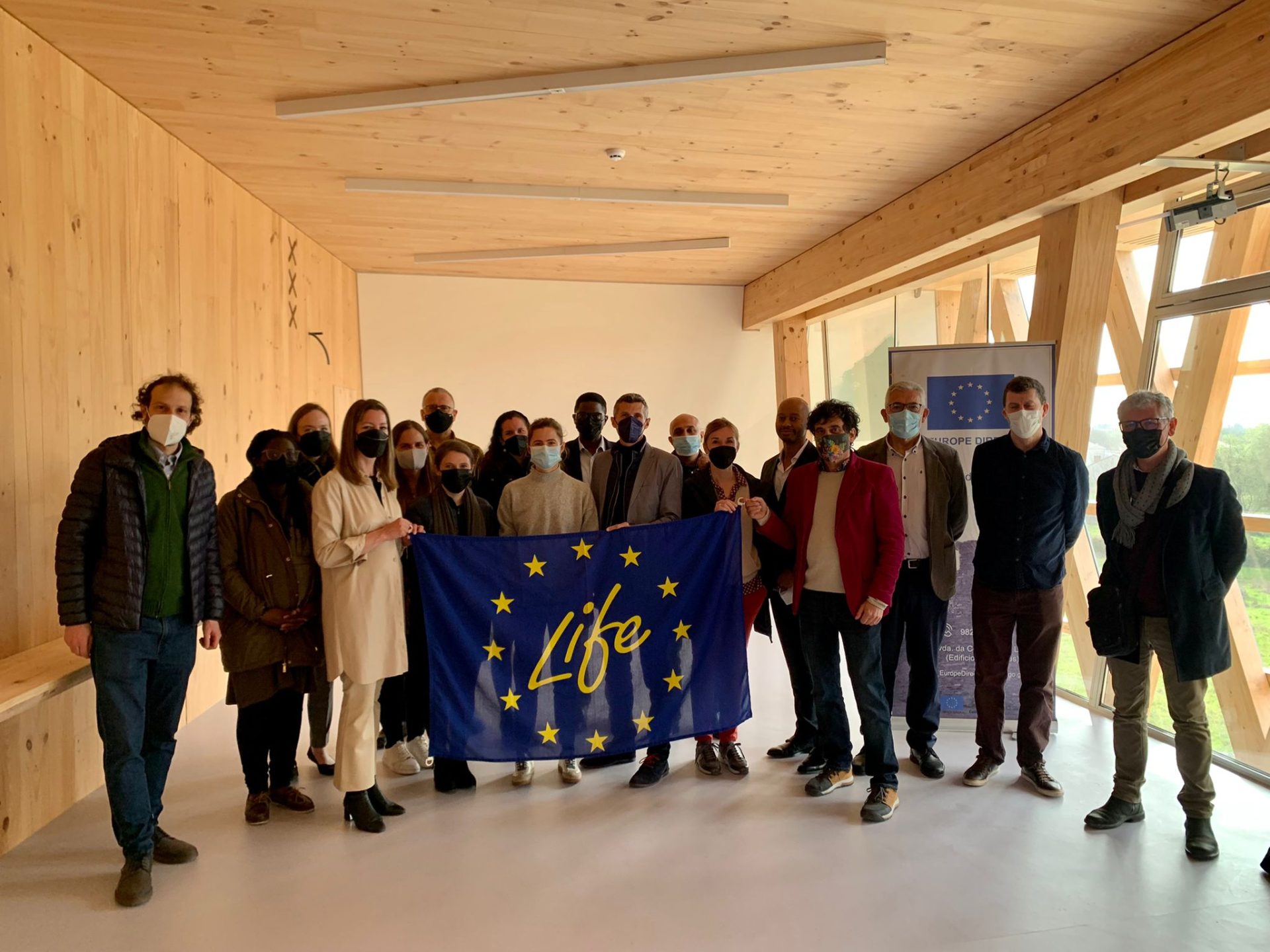 The Mayor of Lugo, Lara Méndez, and the Deputy Mayor and Councilor for the Environment, Miguel Fernández, presented on Monday, March 28, the Impulso Verde building, built within the framework of the LIFE Lugo + Biodinámico project; to the management and technical team of the Climate Smart Forest Economy Program.
The Climate Smart Forest Economy Program group was composed of 15 climate experts, sustainability, forest management and urbanism, from 6 countries on 3 different continents: South Africa, the United States, Switzerland, France, the United Kingdom and Croatia.
The experts have given a very positive assessment of both the building and the urban forest, which they also toured, and the Multiecological Neighborhood, municipal projects that requested first-hand knowledge, taking advantage of the fact that the annual meeting of its Steering Committee is held in Galicia. Its objective is to put in value examples that, like the one in Lugo, integrate innovative and sustainable strategies in the fight against climate change.
The CSFEP has the collaboration of partners such as the World Economic Forum and EIT Climate-KIC, the main climate innovation initiative of the EU. Funded by the Good Energies Foundation and supported by Dalberg Catalyst, has as its main objective to ensure that the value chain of forests and the economies dependent on they are climatically intelligent and can guarantee the environmental and social well-being of their surroundings.