More LIFE Lugo + Biodinámico school activities programmed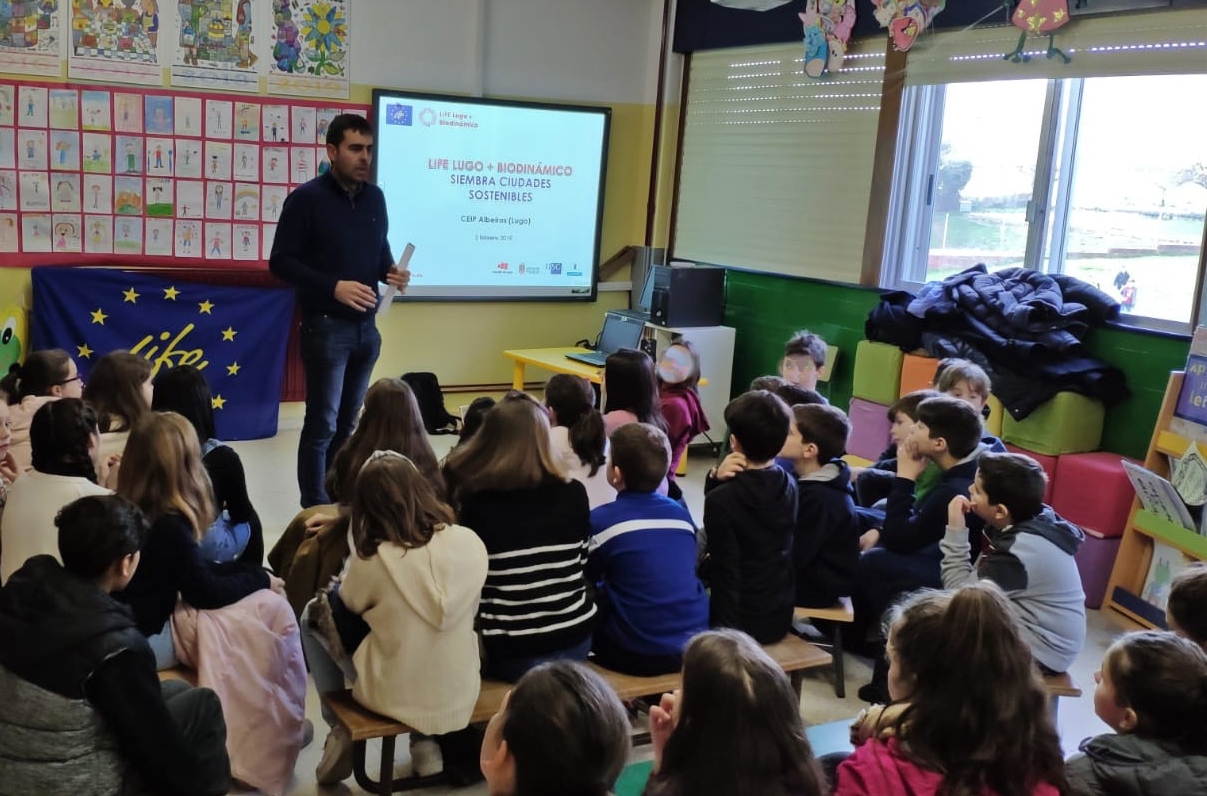 The Foro Verde continues to develop the project LIFE Lugo + Biodinámico among the smallest neighbours of Lugo, thanks to the activities programmed in collaboration with the primary education centers of the city.
These appointments, which started with the World Wetlands Day, began on February 7th with an informative activity at the CEIP Albeiros that brought together more than 50 5th grade students and aroused their interest in the development of the actions the project is carrying out around their school.
The upcoming appointments will take place at the following educational centers:
– On March 7 we will present the project in the CEIP As Mercedes
– In the week between March 11 and 15 we will visit the CEIP Illa Verde
– On March 21, we will visit the plantations with the NGO ACCEM and we will plant a tree in the ENIL for the Day of the Tree.
– On March 27 we will be in the CEIP Virxe da Soidade and in the CEIP As Gándaras
– On April 2 and 3, we return to the CEIP As Mercedes
– On April 4, the project will be presented at the CEIP Anexa
– On April 29 the students of the CEIP Guitiriz will visit the plantations of the project
– On May 6 we visited the CPI Tino Grandío from Guntín
– On May 24 the students of the CEIP As Gándaras will visit the plantations
The Foro Verde will continue to expand the dates to publicize the project. If you want to know them all, you can consult our calendar or subscribe to our newsletter and be aware of everything that happens in LIFE Lugo + Biodinámico.