The Mass Madera network visits the facilities of Xilonor, supplier of CLT for sustainable construction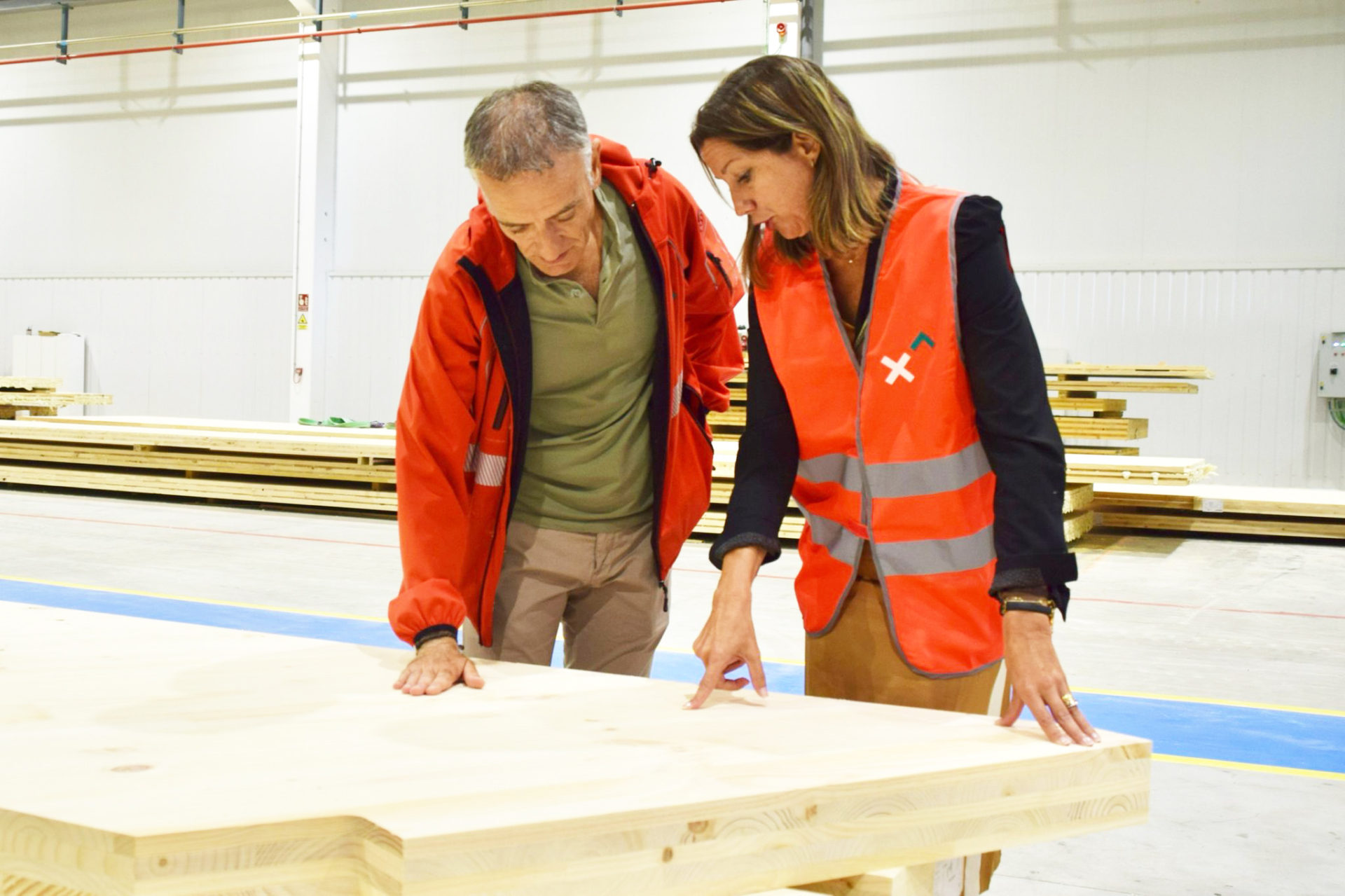 The mayor of Lugo, Lara Méndez, visited the Xilonor facilities, the first CLT factory in Galicia.
On this visit, which was accompanied by the partners of the Mass Madera network, the municipal councilor was able to see first-hand all the progress that Xilonor is making in its production center in relation to the study and manufacture of cross-laminated wood for construction. Lugo is, with Cuenca and Barcelona, ​​one of the three local administrations that promoted the creation of the Spanish Network for Industrialized Solid Wood Building, Mass Madera, a platform presented last July that was born with the intention of weaving collaborative networks that help accelerate the use of this material as a solution to the reduction of emissions associated with the building sector.
Cross-laminated timber or CLT is one of the main construction elements of the Impulso Verde building. It is a product composed of several layers of wood glued longitudinally and crosswise, which provides all the advantages of solid wood while shortening construction times, making it a sustainable product that provides great insulation against high and low temperatures as well as against fire.
The use of the CLT implies a change in the current construction process, which has in the Impulso Verde building and in the project of the Multiecological Neighborhood of LIFE Lugo + Biodinámico an example to follow in the implementation of a transformative model, based on the promotion of wood and the forestry sector as a constructive, environmental and diversification solution economic.
Through collaboration and sharing with the Spanish Industrialized Solid Wood Building Network, the aim is to promote the exchange of knowledge, dissemination and enhancement of a common agenda, creating initiatives that promote the use of industrialized solid wood as an ecological alternative to counteract the current climate emergency context.