The Impulso Verde building, awarded by the Local Government Board of the Lugo Council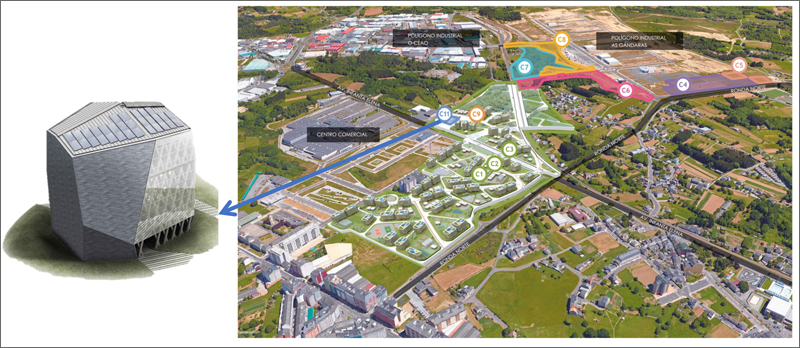 Last Wednesday, August 26, the Local Government Board of the City Council of Lugo approved the award of the works of the Impulso Verde building, for 1.5 million euros. The government of Lara Méndez thus ratifies the construction of this building, seed of what will be the Multiecological Neighbourhood that will be built in the area of ​​A Garaballa.
Impulso Verde will be the Galicia's first public building built entirely with certified native wood and is the main flagship of the LIFE Lugo + Biodinámico project. The company awarded the works has been EGOIN S.A. and the term of execution of the works will be 15 months.
Mayor Lara Méndez highlighted that "Impulso Verde will become a benchmark in the fight against climate change, betting on a new construction model that is more respectful with the environment, but it will also be a revulsive for the local economy, because with this project we seek to boost the Galician forestry sector and contribute to giving it a boost". In this sense, she recalled that the construction of the sustainable cities of the future project in which Lugo is being a benchmark through the LIFE strategy committed to the use of wood as a structural element. The construction model that promotes LIFE Lugo + Biodinámico will result in energy consumption savings of 74% compared to existing office buildings, and 54% compared to new construction. In terms of CO2, it will emit 90% less than concrete and steel buildings (50 tons compared to 470) and, in addition, it will absorb 280 tons of emissions.